CFA reportedly close to capping spending sprees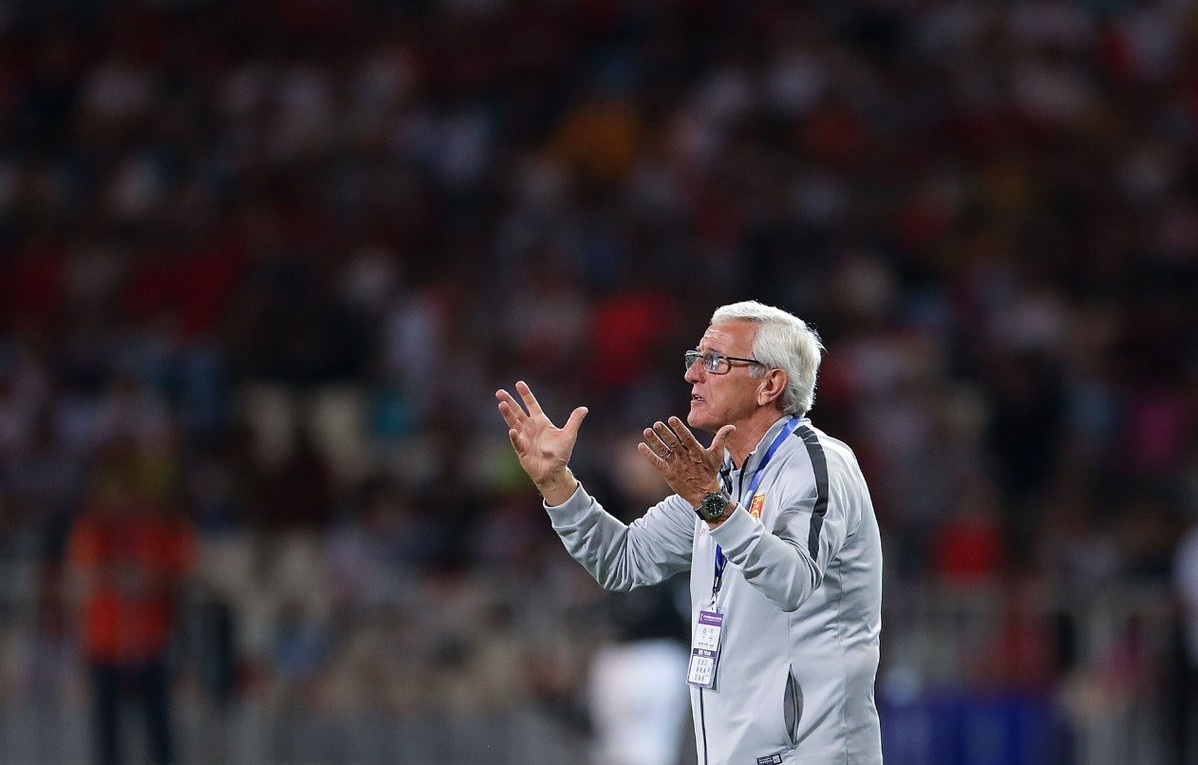 China's big-spending soccer market looks set to finally cool down, with authorities reportedly planning to cap transfer fees and salaries.
According to Xinhua, the Chinese Football Association will limit first - and second-tier clubs to fees of 45 million yuan ($6.5 million) for foreign players - a miniscule amount in today's market, comparatively speaking - and 20 million yuan ($2.8 million) for domestic players.
Details of the salary cap, as well as proposed restrictions on club investment and player bonuses, have not been released.
The State news agency said that as well as tackling exorbitant fees and wages, the measures are designed to eradicate tax evasion and stimulate the game's healthy development in China.
The CFA has not commented on the report.
If implemented, the caps would mean an end to big-name foreign imports.
Shanghai SIPG's 2016 capture of Brazilian Oscar set the bar for Chinese Super League transfers, costing $69 million, while his compatriot Hulk was signed for around $62 million.
The duo helped SIPG to the CSL title earlier this month, but their influence on improving domestic players is debatable.
SIPG's homegrown striker Wu Lei, who also plays for the national team, said Oscar and Hulk provided a crucial supply line for his CSL-leading tally of 27 goals last term.
The national team rarely appears to benefit from the foreign influx, as highlighted by Tuesday's dismal showing in a 1-1 draw with Palestine - coach Marcello Lippi's final match in China before he leaves the role in February.
That's why the CFA's would-be regulations have generally been met with support from experts and fans.
"It seems the Chinese national cannot beat anyone. We drew 1-1 with Palestine on our own doorstep. We spent all that money and what have we achieved?" said renowned sports TV anchor and commentator Han Qiaosheng.
A Guangzhou Evergrande source told local newspaper Xinxi Times that the club had not received any official notification from the CFA over the proposals, but added it would support the changes.
The CFA has attempted to combat runaway transfer fees and the national team's travails in a number of other ways. Last year, the governing body ruled that CSL clubs must pay a levy equivalent to foreign player transfer fees costing 45 million yuan or more to a youth development fund.
That has failed to aid Lippi during his two-year tenure, which in terms of results has largely been a letdown.
The CFA has denied reports that Lippi will be succeeded by former Argentina boss Jorge Sampaoli, but it has hired another esteemed foreign coach in Guus Hiddink.
The Dutchman, who famously took South Korea to the 2002 World Cup semifinals, has been tasked with leading China's under-21 squad to the 2020 Tokyo Olympics.
Early results have offered a glimmer of hope, with the former Real Madrid and Chelsea boss leading his new squad to a runner-up finish at a four-nation invitational tournament in Chongqing on Monday.
The 72-year-old said he was buoyed to see his players improve so quickly since his September appointment and also by the fact the Under-21s did not register a single loss in the competition, which also featured Iceland, Thailand and winner Mexico.