Le Tour pedaling its way into China's affections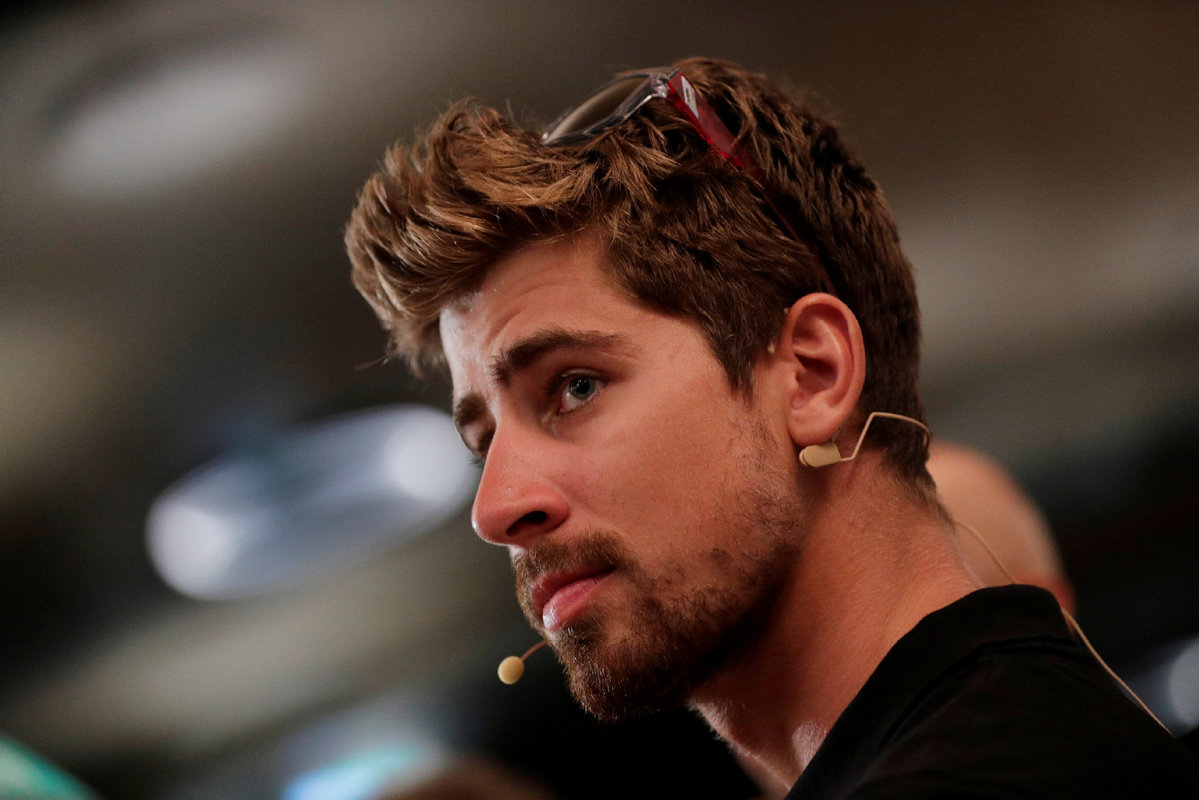 Shanghai got another taste of the Tour de France last weekend as organizers of the iconic race look to harness China's immense pedal potential.
Despite being synonymous with bikes and boasting an estimated 75 million regular cyclists, China takes a back seat to the world's superpowers in competitive road racing.
Last Saturday, the Chinese public got an up-close look at the highest echelon of the sport when riders from seven of the world's best teams and five other squads went wheel to wheel at the Skoda Le Tour de France Shanghai Criterium.
Sprint specialist Peter Sagan, a six-time green-jersey winner on the Tour proper, came out on top for the Bora-Hansgrohe team after 20 laps of the three-kilometer circuit at Shanghai's World Expo area.
Wales' reigning Tour de France champion Geraint Thomas was second for Team Sky, with Italy's Matteo Trentin of Mitchelton-Scott third.
Meanwhile, Chinese rider Gao Peng, of Ningxia Sports Lottery, did his country proud by joining German goliath Marcel Kittel as the only riders to record a five-point sprint bonus.
In addition to seeing spectator numbers rise for the Criterium, an amateur 'L'Etape' race held on the same day attracted about 2,000 participants, up 300 from last year's debut.
"We could have had more participants, but we had to limit entries because the event took place in the city center. But in the future we hope to offer more places," said Zhou Qi, sport manager of Activation Group, which organized the event in conjunction with Tour de France owner Amaury Sport Organization (ASO).
China's estimated 10 million competitive cyclists are projected to grow in numbers by 30 percent next year, and Activation Group is eager to tap into the market.
"People are familiar with riding bicycles, and it is also one of the easiest and most common forms of transport and exercise," Zhou said.
"It is our goal to turn China into a cycling superpower by promoting competitive cycling as a healthy and popular lifestyle."