Online, silence is golden
By ZHU YUAN | China Daily | Updated: 2018-11-23 07:21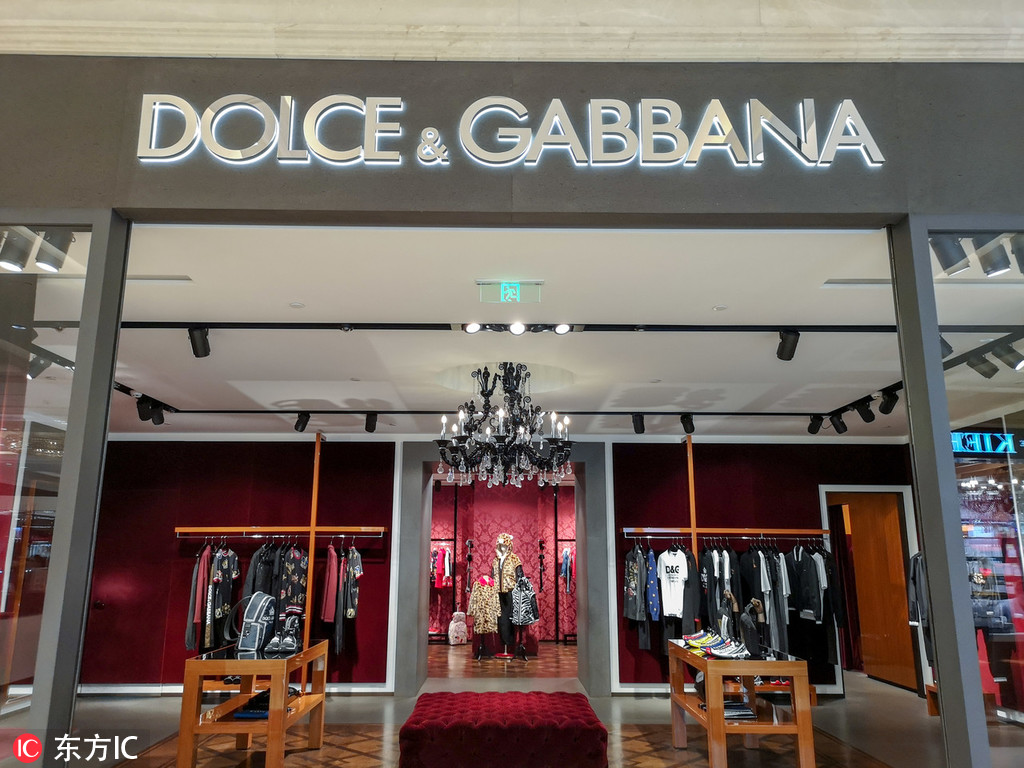 The Italian fashion company Dolce&Gabbana said on Wednesday that it had nothing but respect for China and the people of China, and it was very sorry for any distress caused by "unauthorized" Instagram posts.
The statement came after co-founder Stefano Gabbana sparked a storm of criticism by apparently speaking of China in an insulting way and using an offensive emoji on Instagram while defending promotional videos for the brand that had earlier come under fire for their portrayal of Chinese.
Frankly speaking, there could be different views about the video, which shows the image of a Chinese girl eating pizza with chopsticks but not using them the way Chinese people do. It is natural that some people should not like it and even for some to believe it is insulting to Chinese people.
But so what? Opinions online tend to go to extremes. That is what the internet and social media encourage, and is characteristic of their use all over the world.
Sober-minded people need to learn to take what is said online or on social media in a tolerant manner, turning a blind eye to content they may find unreasonable or ill-intended.
It would be naive to expect the majority of internet users to give a second thought to what they say, when people from different walks of life can give vent to their feelings about almost anything online almost instantaneously.
But that can have unwanted consequences as the Dolce&Gabbana incident shows. Those conducting serious business should pause before they post.
Instead of getting riled, Stefano Gabbana, or whoever the poster was, could have explained why the video was made in the way it was or just said nothing about the critical comments.
With the rapid development of internet technology and social media, silence can indeed be golden.
China welcomes all foreign businesses to tap the potential of the Chinese market. And with the country opening its doors increasingly wider, Chinese people will learn to be more tolerant and accommodating.
But the lesson of this incident is that foreign businesses should learn more about Chinese culture if possible, as well as the way Chinese people communicate, so that there are fewer misunderstandings.
If Dolce&Gabbana had made a less controversial video, they would not have had to cancel their show, which they undoubtedly wanted to be a success so it could help promote their products in the Chinese market.