Guangdong remains unbeaten in 15 rounds of CBA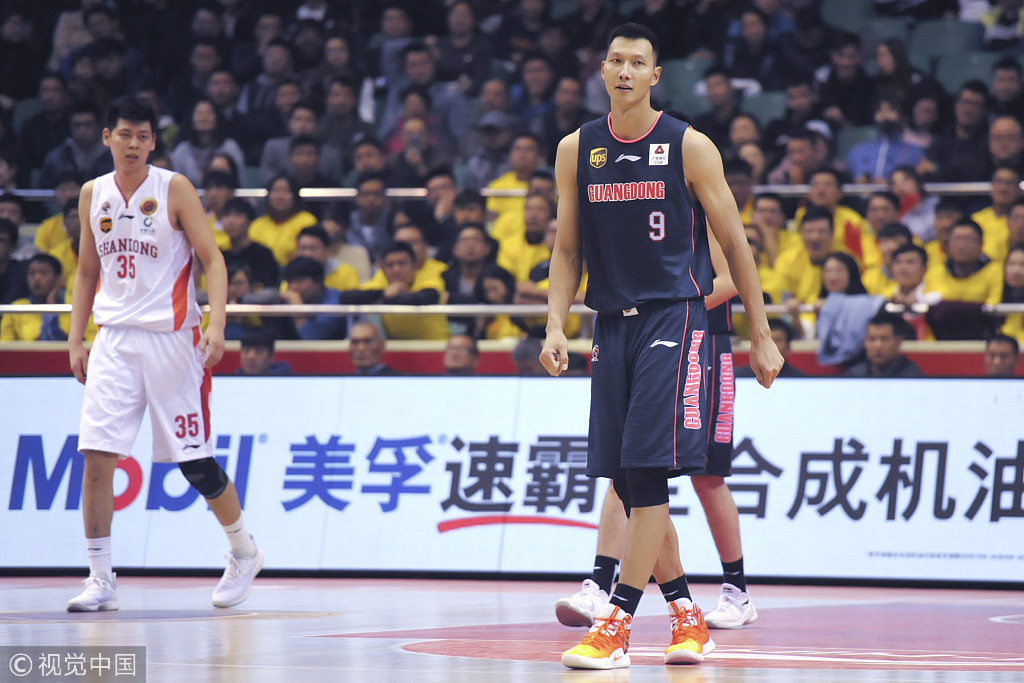 BEIJING -- The powerhouse Guangdong tamed Shanxi 137-115 at home in the 15th round of the Chinese Basketball Association (CBA) on Thursday, remaining the only unbeaten team in the new season of CBA.
Yi Jianlian, the star of Guangdong and a former NBA player, got a team-high 30 points and eight rebounds in 25.3 minutes, even as he suffered a nose bleeding in defense in the third quarter and had to leave the stage ahead of time.
Malcolm Delaney, the guard of Guangdong, pocketed 24 points, and Zhou Peng, a national team player, had 10 points. Shabazz Muhammad scored 32 points and 14 rebounds for Shanxi, Ren Junwei and Li Jinyu combined for 43 points.
Shanxi grabbed a nine-point lead at the beginning of the game, and Yi Jianlian helped Guangdong narrow the deficit to two points in the first quarter.
Guangdong dominated the game in the second quarter, as Yi and Delaney brought the difference to 20 plus points. Shanxi fought back hard but still fell more than 20 points behind with six minutes left, suffering a fifth straight loss.
In other two matches on Thursday, Aolong lost to Tongxi 117-110 at home, and Jiangsu was beaten by Zhejiang 113-96. Donald Sloan got a game-high 34 points for Jiangsu and Marcus Denmon contributed 27 points for Zhejiang.