Dolce and Gabbana issues official apology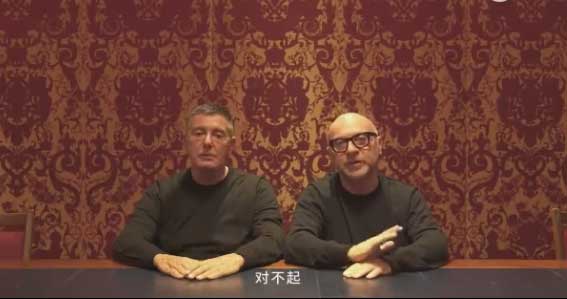 Domenico Dolce and Stefano Gabbana, designers and founders of Italian luxury brand Dolce & Gabbana, made an apology in a short video posted on its official Sina Weibo account regarding recent outrage over a racist ad and subsequent remarks.
The duo expressed hope that China could forgive them for their poor understanding of culture. The apology was made in Italian, and the pair said "sorry" in Chinese, duibuqi, together at the end.
Here is the full transcript:
Dolce: Over the past few days we have thought long and hard with great sadness about everything that has happened and what we have caused in your country and we are very sorry. Our families have always taught us to respect the various cultures in all the world and this is why we want to ask for your forgiveness if we have made mistakes in interpreting yours.
Gabbana: We also want to apologize to all of the many Chinese people throughout the world. We take this apology very seriously as well as this message.
Dolce: We have always been in love with China. We've visited it and seen many of its cities. We love your culture and we certainly have much to learn. That is why we are sorry if we made mistakes in the way we expressed ourselves.
Gabbana: We will never forget this experience and it will certainly never happen again. In fact we will work to do things better. We will respect the Chinese culture in every way possible. From the bottom of our hearts, we ask for forgiveness.
Together: Duibuqi (Sorry).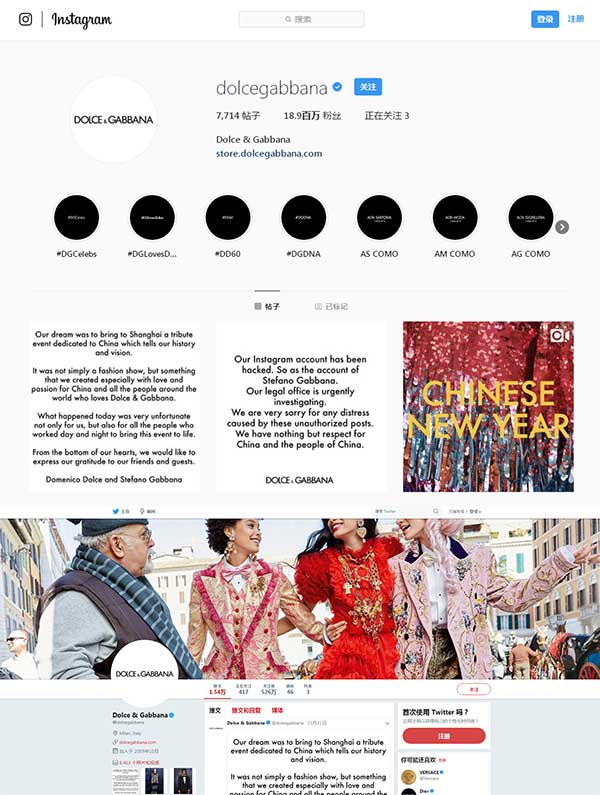 As of 3:30 pm Beijing time, the apology video has not yet been posted on the official Instagram and Twitter accounts of Dolce and Gabbana.