Chu Yan's new series blends beauty of Tang Dynasty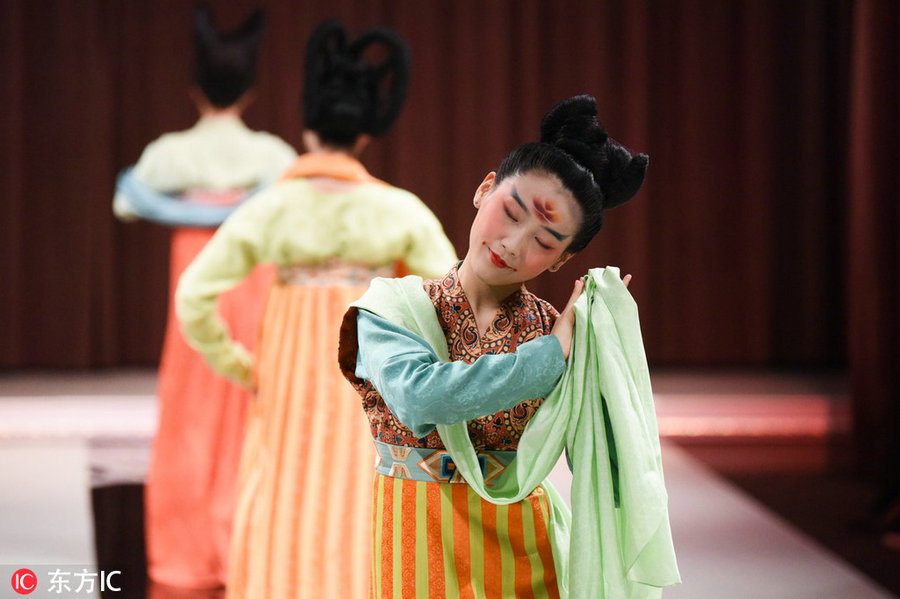 Chinese cultural heritage can always be an inspiration to people who love it.
Designer Chu Yan, famous for her designs infused with traditional Chinese culture and modern art, released her new works in Shanghai on Nov 21.
The new series is inspired by the frescos featuring noble ladies from the Tang Dynasty (AD 618-907) at Mogao Grottos in Dunhuang in Gansu province.
Orange, green and white, the trio Chu used, also mirror the tri-colored glazed pottery of the Tang Dynasty.
Focused on the outline and cut of clothes, Chu's designs are vivid for their smooth lines, bright and soft colors.