Lancang-Mekong area set for growth
By Wen Zongduo and Li Yingqing in Kunming | China Daily | Updated: 2018-11-24 07:56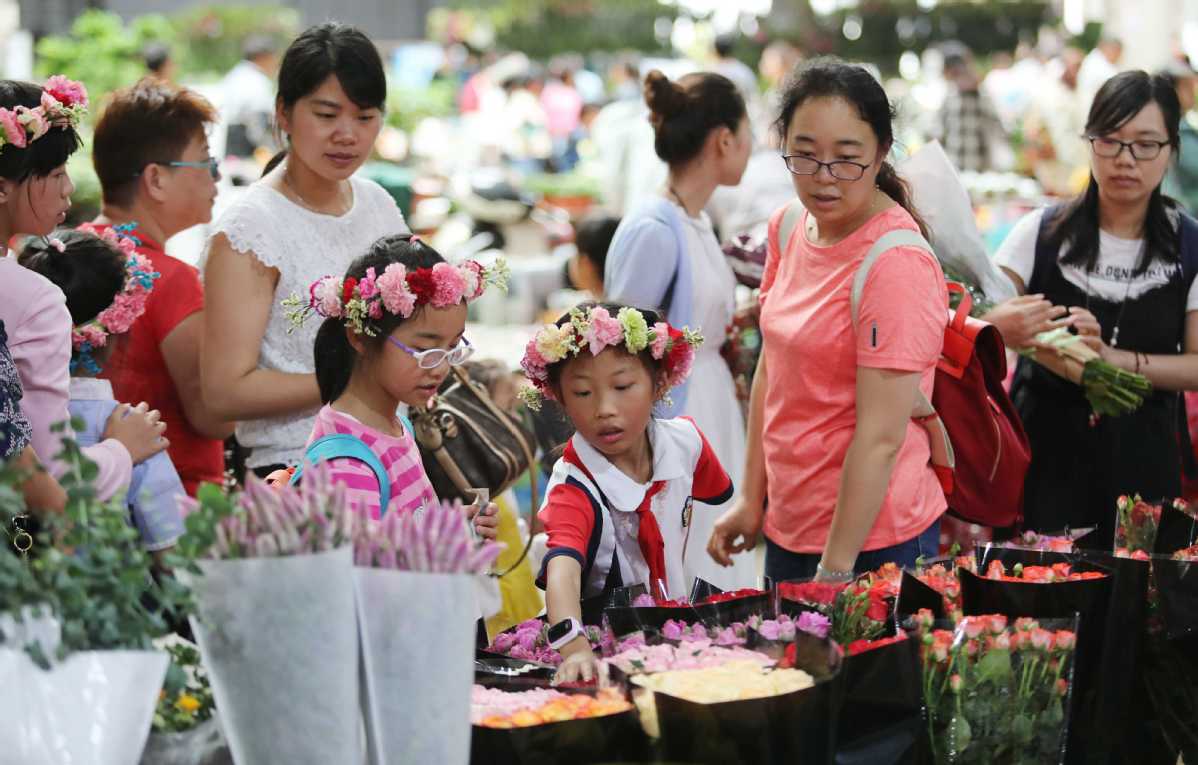 Further expansion of multilateral practical cooperation along the Lancang-Mekong River will turn the region into an emerging contributor to global growth, according to speakers at the opening ceremony of the 2018 Lancang-Mekong Cooperation Exposition in Kunming on Friday.
Such cooperation, with joint projects in infrastructure, industries, finance and trade, could lead the region toward a sustained, inclusive and shared future of a regional community, said senior officials and experts at the ceremony, which also inaugurated the Lancang-Mekong Cooperation ∙ Dianchi Forum.
Ren Junhao, vice-governor of Yunnan province, encouraged all parties to jointly bolster platforms and expand mechanisms to upgrade competitiveness via programs of cooperation such as industrial parks and smart logistics, improving the business environment and speeding up the flow of production.
He also advocated further improvement not only of infrastructure but also software and the environment as well.
There should be more people-to-people exchanges, he added.
Khamchan Vongsengboun, Laos' vice-minister of planning and investment, expressed her optimism on regional connectivity, especially a rail link expected to be completed by 2021.
The region's countries have opened more flights and expressways to connect to each other and continue to build railways and conduct feasibility studies for more links with China, Vietnam, Thailand and others. It's important for Laos to become a center of logistics, she said.
Chhuon Dara, secretary of state of the Ministry of Commerce of Cambodia, highlighted the prospects for crossborder e-commerce to reduce costs and reach people in poorer areas through cooperation among countries involved in the Belt and Road Initiative.
Cambodia is using digital technology to improve logistics, build trade connections and lift tech-driven sectors, he said, adding that Cambodia supports the initiative and looks forward to green, inclusive, sustainable joint development.
Wang Guoping, deputy secretary-general of the Asian Association for Financial Cooperation, said the six countries are in a crucial stage of industrialization and urbanization and have great growth potential. The emerging economies are set to take off, thanks to policy support and business exchanges in line with people's common wishes, Wang said.
Chen Dehai, secretary-general of the ASEAN-China Center, said the center can serve as a one-stop information and activity center to promote sustained and in-depth regional cooperation.
Liu Guangxi, president of the Yunnan Sub-Council of the China Council for the Promotion of International Trade, said the region has moved to upgrade its chains of industries, logistics and production values.
The Yunnan subcouncil co-organized the event with the Kunming government and Yunnan Metropolitan Construction Investment Group Corp.
Shi Wenzhi contributed to the story.