Winter warmers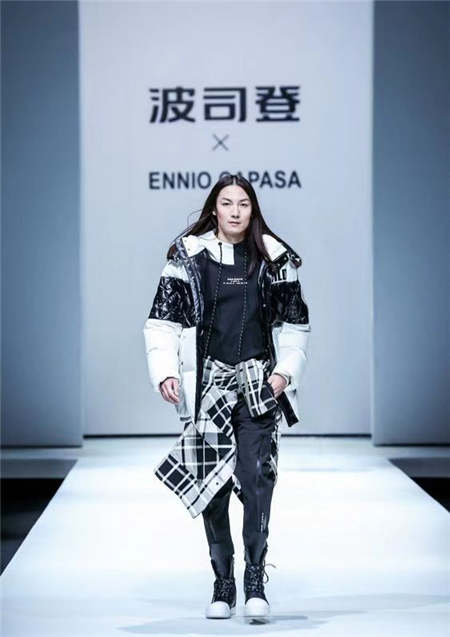 Want to know how to stay warm yet look cool in winter?
Bosideng, the Chinese brand that has specialized in down jackets for 42 years, may have the answer with its latest collection.
The collection is co-designed by three international designers - Tim Coppens from the United States, Antonin Tron from France and Ennio Capasa from Italy.
Coppens, former design director of Ralph Lauren and creative director of Karl Lagerfeld, has introduced 17 design pieces.
His collection called "Shelter" features fur and various high-end fabrics with a variety of stitching techniques.
Models walked out wearing long white down coats that reached to their ankles. A harmonious look was achieved with white sweaters, dresses in nude pink, and long black and white scarves and black snowshoes.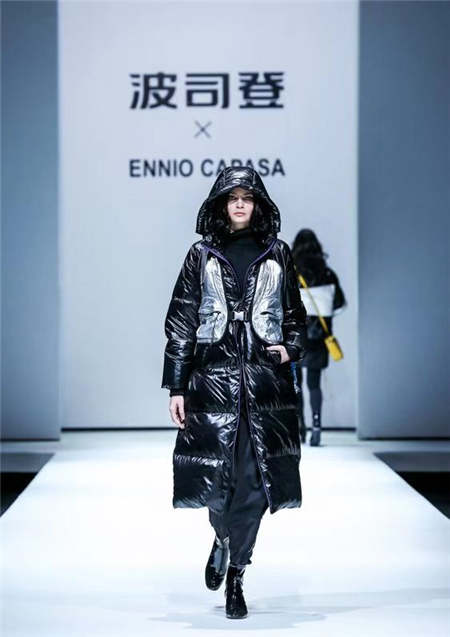 The "fake" two-piece design also demonstrated Coppen's proficient use of overlapping fabric, wrapping the models like cabbages. There were also more casual short jackets with a tartan design, matched with a big scarf that the models could bury their mouths in.
The traditional craftsmanship of the brand is to the fore in the designs, including the up to 800+ fill power of down feathers (one of the most important standards to measure the warmth retention property of the down and feather filled products, which refers to the volume of down feather per ounce. The higher the figure the more warmth), 3 centimeter 13-pin internal and external sutures that block the wind, and 100 percent eco-dyed fabric.
Tron was the chief designer of luxury brands such as Louis Vuitton, Balenciaga, and Givenchy. He participated in the design of 15 pieces of the new collection called "New Generation".