Online shopping tames Black Friday
China Daily | Updated: 2018-11-26 07:49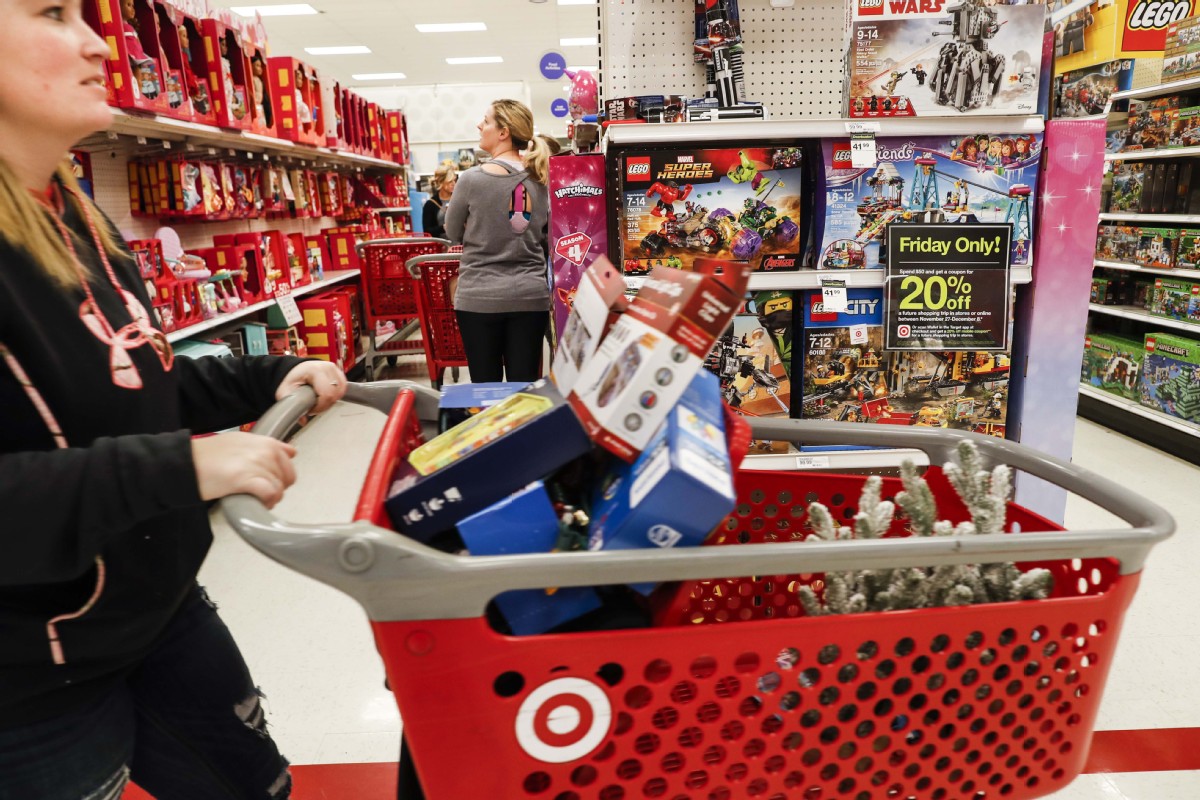 Internet sales hit more than $6b, but traditional retailers still appeal
NEW YORK-As more US shoppers tend to browse online to get good deals on Black Friday instead of lining up at the crack of dawn in front of brick-and-mortar stores, the shopping spree seemed less wild this year.
Black Friday, the day after Thanksgiving that marks the official start of the US holiday shopping season, pulled in $6.22 billion in online sales this year, up 23.6 percent from a year ago and setting a new high, according to Adobe Analytics, which tracks transactions for 80 of the top 100 internet retailers in the United States, including Walmart and Amazon.
However, it does not mean traditional retailers have lost their appeal. Buy online and pick up in stores grew to be a popular option for shoppers this holiday season, with "click-and-collect" orders increasing 73 percent from Thursday to Friday, according to Adobe.
While online sales made inroads, retail malls were still packed, though definitely not mobbed. More than 164 million US citizens are expected to shop over the five days from Thanksgiving through Cyber Monday, projected the National Retail Federation.
South Coast Plaza, the largest shopping mall on the West Coast of the US, predicted that nearly 200,000 people would visit the center, which set a sales record of over $1.5 billion last year and is seeing a record in 2018.
The largest shopping center in California is located in city of Costa Mesa, 77 kilometers east of Los Angeles downtown.
"Today was the busiest day after Thanksgiving in South Coast Plaza's history," said Debra Gunn Downing, spokeswoman for South Coast Plaza. "Some shoppers came for the Black Friday promotions while others came to enjoy the holiday atmosphere. There were lines outside the doors of some boutiques, including Chanel."
"All told, nearly 200,000 people will have visited the center today. We anticipate that to continue through the weekend and the momentum to carry through the holiday season."
Price concerns
One factor driving this year's shopping spree might be concerns over potential price hikes against the backdrop of US tariff battles with its major trading partners.
"More worryingly, this holiday season is likely only to be the start of higher prices for shoppers," wrote Erin Dunne in an opinion on the Washington Examiner website.
In a bustling shopping mall in Queens, New York, 30-year-old Soraya and her husband were busy checking off items from their shopping list: clothes, sneakers, video games and a laptop.
Soraya said she might even consider buying more goods this year to avoid higher prices.
According to a recent survey by Harris Insights & Analytics, a market research firm, 44 percent of US consumers said they would compare prices of products more closely during the shopping season.
"It can affect your bottom line for sure," said Lisa Jones, who was shopping at a Home Depot store in San Mateo city, northern California.
She was worried that price increases would cost her more in the coming years.
"I haven't seen the prices go up yet, but I think it will happen," she said.
Puneet Manchanda, professor of marketing at University of Michigan, said that most US retailers had not increased prices, but people would see that happen early in the new year.
"There is strong evidence that companies are changing their behavior vis-a-vis tariff implementation-they are stocking up heavily on the affected commodities and rationalizing their purchasing for next year," he said.
XINHUA