Pilot FTZs advancing reform, opening-up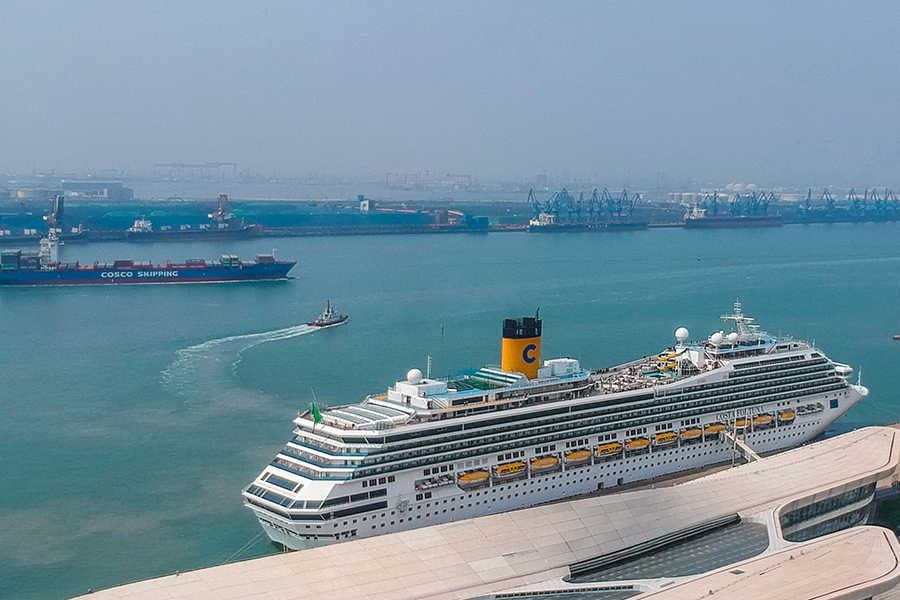 Geographical distribution of free trade zones has far-reaching impact on China's economic growth

As China's online shopping frenzy kicked off on Nov 11, logistics workers braced themselves for the rush.

Luckily, this year, workers in North China's largest e-commerce automated warehouse, in the Dongjiang Free Trade Port Zone of the Tianjin Binhai New Area, have a secret weapon.

"The conveyor delivers the goods one by one to me. I no longer need to climb the ladder," said Pang Hongqiang, a cargo sorter at leading domestic courier company SF Express.

The futuristic warehouse is not only helping to deliver thousands of parcels a day, but also deliver on a dream to bring high-end industry and boosted trade, through the use of free trade zones.

Five years ago, China began to explore the FTZ model as a way to promote trade and investment. It also aims to help streamline an overloaded administrative approval system.

Shanghai was the first, approved by the State Council on Aug 22, 2013, with looser restrictions on foreign businesses, and as a test bed for new government policies.

Since then, pilot FTZs have sprung up across the country. In all, 12 have been built or are planned, appearing in Fujian and Guangdong provinces on the southeastern coast, and the inland provinces of Shaanxi and Sichuan in western China.

The newest example is the entire southern island of Hainan, named this year as the latest and largest pilot FTZ.

Such an expansion is not randomly made or a mere duplication of others. Thoroughly planned and researched, the geographical distribution of these pilot FTZs has a far-reaching impact on the development of the Chinese economy, and each of them has displayed its own advantages.