China, Vietnam link up to fight drug trafficking
By Shi Ruipeng in Pingxiang, Guangxi and Zhang Yan in Beijing | China Daily | Updated: 2018-11-27 08:53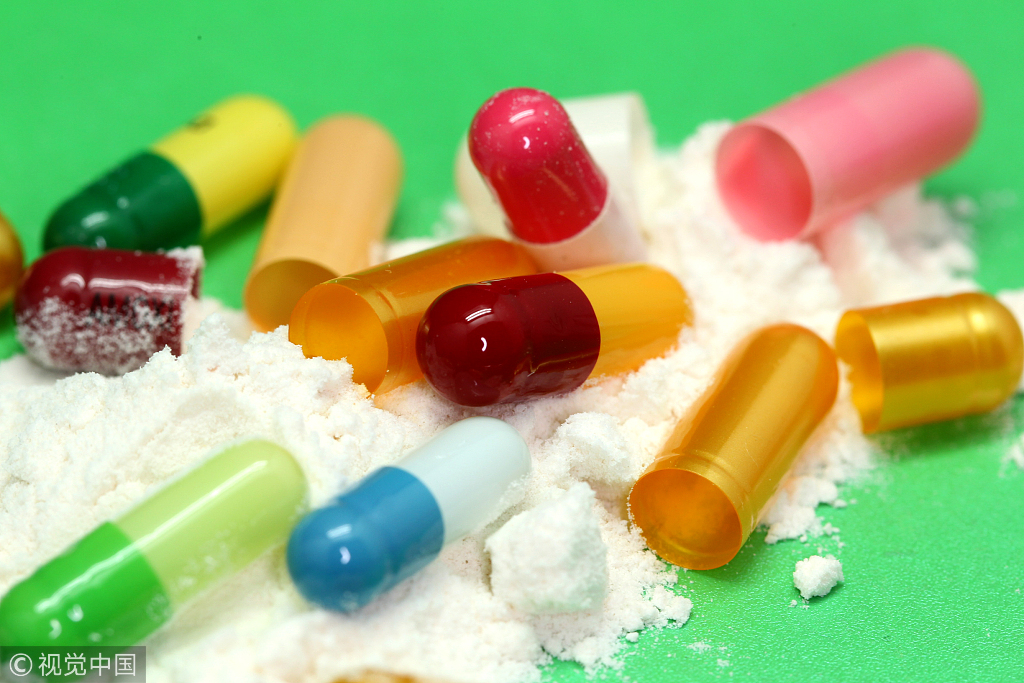 Cross-border contraband trade facing heavy police crackdown
Joint efforts by police from China and Vietnam have awed and frightened drug dealers in the border region, helping to improve the fight against contraband smuggling, the Ministry of Public Security said after transferring a Vietnamese national suspected of drug trafficking to Vietnamese police on Monday.
Nong Van Khoi is accused of helping gang members traffic over 100 kilograms of heroin to China. He was apprehended by Chinese authorities in Huizhou, Guangdong province, on Oct 25 before being handed over to Vietnamese police representatives in Pingxiang, Guangxi Zhuang autonomous region, on Monday.
"The successful transfer of the Vietnamese drug kingpin reflects the fruits of enhanced law enforcement cooperation between China and Vietnam in cracking down on cross-border drug trafficking rings," said An Guojun, deputy director of the Narcotics Control Bureau of the Ministry of Public Security.
Under a cooperative program, Vietnamese authorities uncovered a major cross-border drug trafficking case in Cao Bang province, Vietnam, in February, in which they seized 100.8 kg of heroin. Suspects were planning to traffic the narcotic to China from Laos via a border crossing in Vietnam, authorities said.
Nong is suspected of being the leader of a drug trafficking ring. Vietnamese police reported the case to their Chinese counterparts and asked for help in apprehending and transferring the suspect.
Interpol also issued a bulletin for Nong's apprehension on Sept 6 after being notified by Vietnamese authorities.
The case is the latest under a joint anti-drug campaign conducted by the two countries since 2014.
Between 2014 and early this month, China and Vietnam jointly uncovered 536 drug-related cases and detained 741 suspects, including 43 from Vietnam, the ministry said. Police jointly confiscated 250.6 kg of various types of illegal drugs, including 207 kg of heroin and 9.7 kg of methamphetamine.
"We have set up an effective intelligence exchange and joint action cooperation mechanism this year to enhance investigation cooperation, and we have seen clear results," said Yan Qiwei, head of the narcotics control department in Guangxi.
In March, police from China and Vietnam worked together to break up a major cross-border armed drug trafficking ring. They arrested 50 suspects, including five Vietnamese. Some 99.4 kg of heroin and 7.8 kg of ketamine were confiscated.
Yan said Chinese authorities will further strengthen law enforcement cooperation with their counterparts in Vietnam and establish working teams to communicate and exchange information in a timely manner to collect evidence.
"We will work closely with our counterparts in China to greatly reduce drug crimes ... along the border," said Nguyen Dich Nam, deputy director of Vietnam's Counter-Narcotics Department of the Ministry of Public Security.