China's Wanhua to develop new chemical manufacturing complex in US state of Louisiana
Xinhua | Updated: 2018-11-27 13:33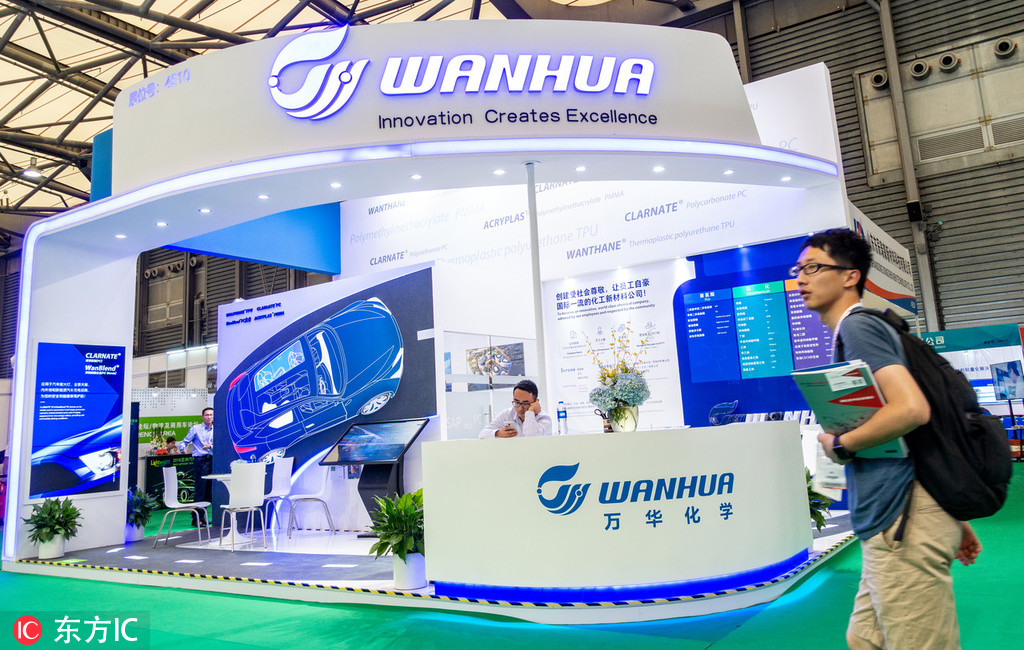 NEW YORK - China's Wanhua Chemical Group will invest $1.25 billion to develop a methylene diphenyl diisocyanate (MDI) complex in the southern US state of Louisiana.
Wanhua has selected Convent in Louisiana's St James Parish for its new MDI plant, according to a latest statement by the company. The project is set to start construction in 2019 and is expected to go into operation in 2021.
With a capacity of 400 kilotons per year, the new MDI plant will generate 1,000 construction jobs at peak activity and create 170 new direct jobs with another 1,060 indirect jobs.
MDI is commonly used for polyurethane automotive parts, foams and elastomers, with applications in such consumer areas as appliances, electronics, spray-foam insulation, furniture, textiles and footwear.
"The investment in Louisiana has strategic significance to Wanhua's position as a global supplier for the polyurethane industry," Weiqi Hua, vice-president of Wanhua Chemical, said in the statement.
"Our goal is to ensure our supply security and flexibility as well as higher-level services that the customers expect from us. We strive to achieve our goal of becoming North American customers' preferred local isocyanates provider, starting from local production," he added.
Wanhua has had a presence in the United States for over a decade. It established a US sales and marketing office in 2006 in Philadelphia to serve and expand the North American market. In 2014, the company set up its US regional headquarters and North American technical service center, with more local hires.
Foreign direct investment has become an essential part of economic growth in Louisiana, and China is among the fastest-growing sources of foreign investment in the state.
Chinese commerce has already been a transformative force in Louisiana's economy, with extensive trade and cross-border investment linking the two more strongly than ever, according to the Louisiana Economic Development website.
Related Stories