Putian combines badminton with Mazu culture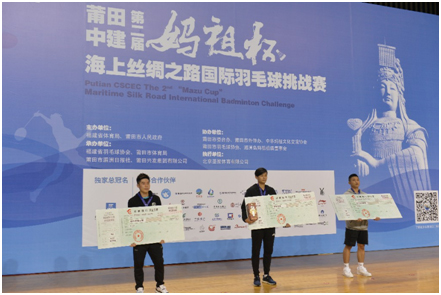 The city of Putian has forged a new name for itself in sport after a three-day badminton challenge for world amateur players concluded on Sunday.
As many as 1,526 players from 22 countries and regions along the Maritime Silk Road route participated in the second "Mazu Cup" Maritime Silk Road International Badminton Challenge in the coastal city, where the sea goddess Mazu is believed to have been born.
The city is aiming to build itself into a sport and culture exchange center for countries and regions sharing the Mazu culture, as worship spreads through China's coastal regions and Chinese communities throughout Southeast Asia.
Fu Dongyang, executive vice mayor of Putian, said the two consecutive badminton challenges have helped carry forward the Mazu culture in related regions and cultures, while Putian has emerged to the world as a sporting hotspot. The city is set to build the badminton challenge into a world-renowned brand, according to the vice mayor.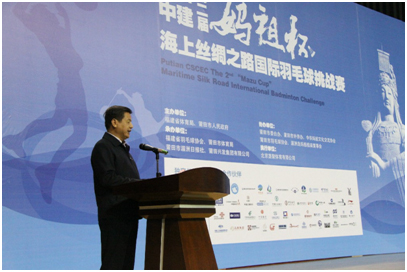 Putian is considered a land of badminton, and the home city of overseas Chinese sport elites. Indonesia's world badminton champion Liem Swie King, who comes from Putian, led the country to three Thomas Cup titles. Some overseas Chinese athletes also came back to Putian to establish badminton schools and promote the sport.