Goodies without the guilt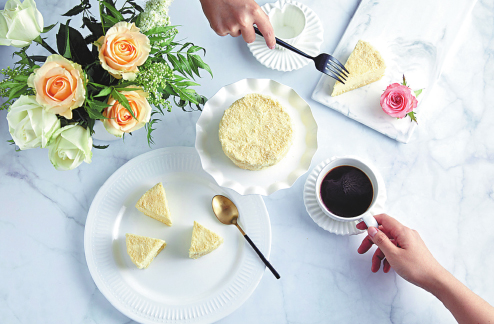 Young food entrepreneur targets sugar and carbohydrates, Li Yingxue reports.
Cheng Peng used to be a "carbohydrate maniac"-and his meals mainly comprised different kinds of noodles. However, he now spends most of his time researching how to make sugar-free food with low carbohydrate levels, and he hopes others will take to his food.
Cheng embarked on his mission when he lost around 50 kilograms because of illness and gained 35 kilograms back within six months. He realized that he must keep his weight down to remain healthy.
After trying different methods, Cheng concluded that eating healthily could help him control his weight, especially when it came to controlling his intake of sugar and carbohydrates.
Cheng was born and raised in Xinzhou, Shanxi province, where people mainly eat noodles, so he started by cutting the portion size of his noodles, which he admits he found hard at first.
"However, I gradually came to understand that our bodies do not need much sugar, or it affects our metabolism and deposits fat," says the 25-year-old.
Cheng quit his job at an IT company in 2015 and founded his own firm, Beastlife, to focus on spreading the knowledge of a healthy diet.
Later, he started to design his own products-energy bars and coffee-which are aimed at those who want to lose weight or who go to the gym regularly.
"Then I realized that I should make something for ordinary people too, for my parents or people who try to keep fit," says Cheng, who started his new brand product, Sugar Free, with a view to making healthy desserts with less sugar.