Music institute hits right note
By Chen Nan | China Daily | Updated: 2018-11-28 08:03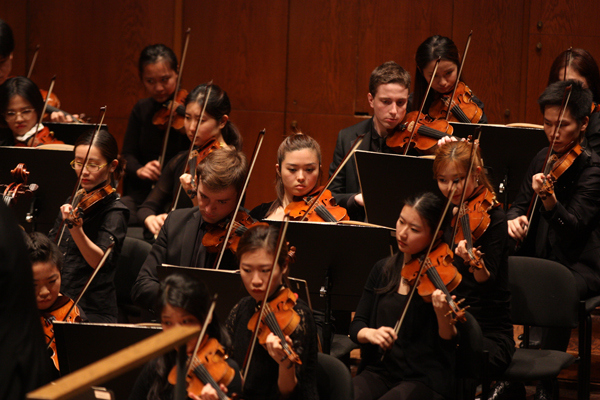 Tianjin Juilliard School on track as resident faculty appointments completed, Chen Nan reports.
As he stepped down as the president of the Juilliard School, the New York-based performing arts conservatory, in June, Joseph Polisi, the school's sixth and longest-serving president, has fulfilled his vision of the school's global expansion-the Tianjin Juilliard School.
On Nov 15, the Juilliard School in New York announced the resident faculty for the Tianjin Juilliard School and that applications for the pre-college program for musicians aged 8 to 18 are now open.
The school's graduate studies programs, which offer US-accredited full-time master's degrees in orchestral performance, chamber-music performance and collaborative piano, will launch in fall 2020, coinciding with the official opening of the new building.
In addition, the school will offer an instrument-training program, adult education and public performances.