Jiangxi's traditional Ehu Academy enjoys a revival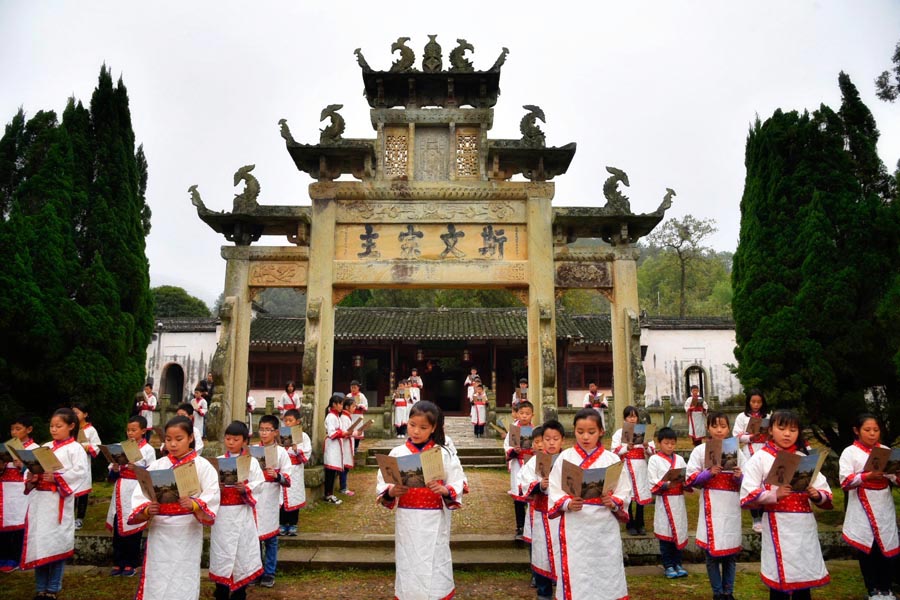 Located at the foothills of Ehu Mountain in Shangrao city, East China's Jiangxi province, Ehu Academy is one of the four major colleges in ancient Jiangxi, covering an area of 8,000 square meters.
Ehu Academy was once a celebrated cultural center, thanks to the historic meeting known as Ehu Zhihui, which took place there in the year 1175.
At that time, renowned Chinese scholars, including Zhu Xi, Lu Jiuyuan and Lu Jiuling, gathered at Ehu Academy at the invitation of Lyu Zuqian, and had a heated discussion about Chinese philosophy, exerting a far-reaching impact on the history of Chinese Confucianism.