Shanghai shipbuilder delivers bulk carrier
Xinhua | Updated: 2018-11-28 16:00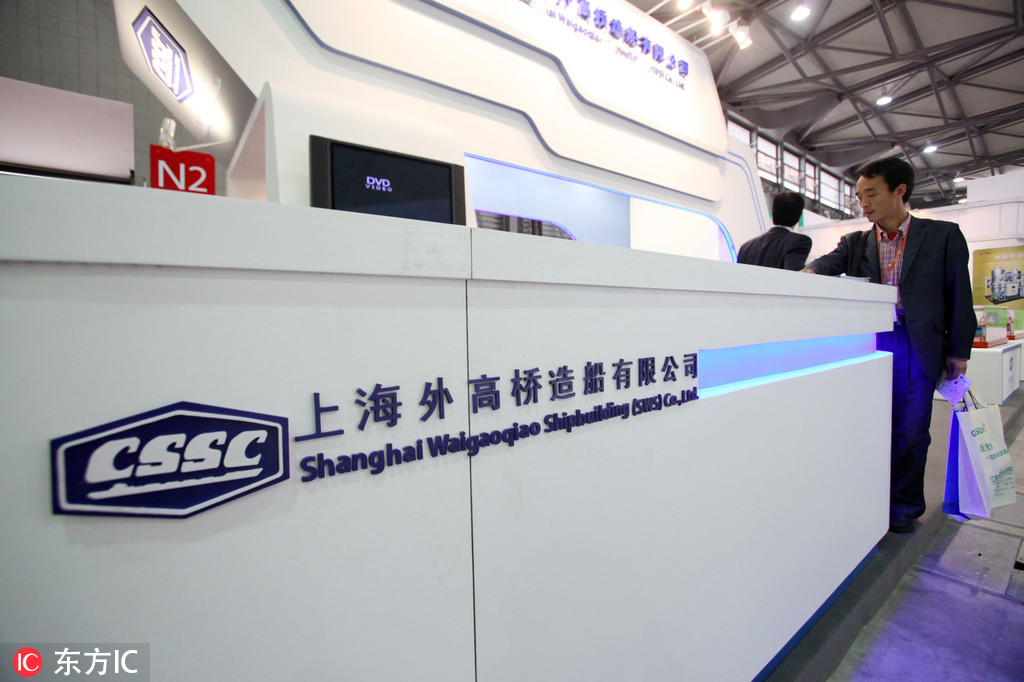 SHANGHAI - Shanghai Waigaoqiao Shipbuilding Co Ltd delivered a 400,000-ton very large ore carrier (VLOC) to China Merchants Energy Shipping Co Ltd on Wednesday.
The ship, named Pacific Vision, is about 362 meters long and 65 meters wide. It measures 30.4 meters from hull to top, with a maximum capacity of 400,000 tons.
It is able to collect, process, and analyze information aboard, monitor ores in its cargo hold and offer the crew suggestions to avoid collisions when monitoring other ships in the open waters.
Designed by Shanghai Merchant Ship Design and Research Institute, the carrier has seven cargo holds and one liquefied natural gas tank.
The ship will be mainly used to transport iron ores between Brazil and China.