Restraint required to prevent Kerch Strait row exploding: China Daily editorial
China Daily | Updated: 2018-11-28 21:37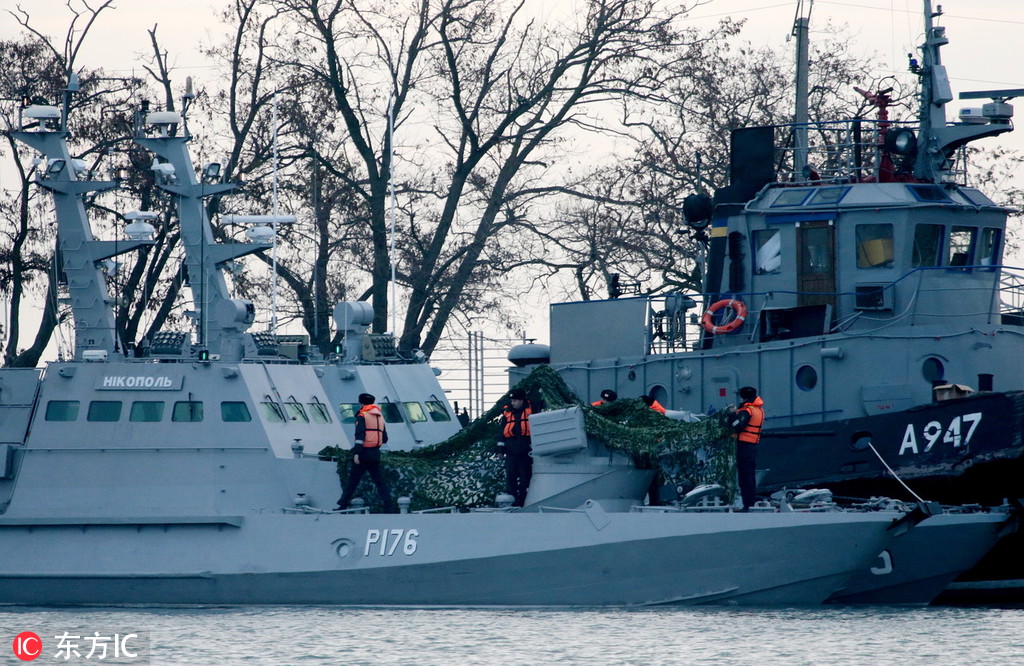 Tensions between Ukraine and Russia have escalated quickly this week, drawing global concern. The two parties need to exercise utmost restraint so as to prevent the situation from spinning out of control. After all, a war on any scale would not serve the interests of either.
The latest round of their long simmering spat was triggered by Russia's seizure of three Ukraine warships on Sunday near the Kerch Strait, which separates the Black Sea and the Sea of Azov. Russia said the Ukrainian ships ignored the warnings of its border guards and crossed into Russian waters without authorization, while the Ukrainian Navy said it informed Russia in advance about the passage of the vessels.
In the wake of Sunday's incident, the Ukrainian parliament adopted a bill on Monday, imposing a martial law in certain regions of the country for 30 days starting Wednesday.
Considering that a martial law was not enforced by Ukraine during the 2014 crisis in the Crimea, the volatility of the Kerch Strait standoff this week is enough reason for the rest of the world to worry about another imminent clash between Ukraine and Russia.
If not handled properly, the strait may become a new flashpoint.
Some in the world arena even worry that the frictions may trigger a reaction against Russia from the North Atlantic Treaty Organization, which has long thrown its weight behind Ukraine.
The seed of discord between Russia and Ukraine has been sowed by the latter's embrace of the West, as a result, Ukraine has become the venue for the West's competition with Russia.
Given the complexity of the Russia-Ukraine row, a de-escalation of tensions seems to be the most pressing goal for now. Although efforts to broker a permanent deal will be needed afterward.
For the two belligerent parties, they may want to look at the lessons of history and the experiences of other parts of world when facing conflict and confrontation of similar magnitude. Doing so would show that any provocations or rash actions usually have grave consequences. Both parties need to exercise restraint.
Meanwhile, the European Union, Britain, Canada, France, Germany and others have expressed their support for Ukraine, which is of course not surprising given their own frosty relations with Russia. They should not do anything to exacerbate an already volatile situation.