Beauty Valley is On the Rise
By ZHIHAO TANG | China Daily USA | Updated: 2018-11-28 23:22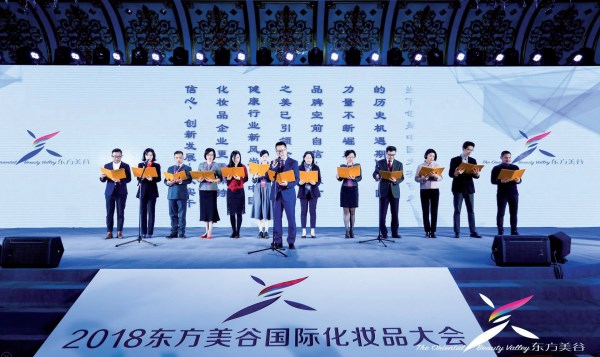 The Oriental Beauty Valley 2018 International Cosmetics Conference, took place on Nov 23-24, in Fengxian district of Shanghai, not only brought foreign companies insight about Chinese market but also supported Chinese brands to seek opportunities in overseas markets.
The event, a beauty industry gathering held right after the China International Import Expo in Shanghai and the World Internet Conference in Wuzhen, Zhejiang province in early November, successfully demonstrated Chinese beauty industry players' commitment and confidence to integrate with the world's beauty and health industry, according to the event organizers.
"We hope this conference can help develop a communications and innovation platform between Shanghai's beauty industry and the rest of the world," said Xu Kunlin, deputy mayor of Shanghai.
Themed at "Better Life Empowered By Beauty", the conference attracted more than 380 leading business representatives, industrial experts and government officials from more than 10 countries and regions. Speeches and forums featured in-depth discussions across topics such as beauty industry's development trends, how technology can support business growth and future development.
Representatives from foreign companies such as Japan's Shiseido, the United States' Nu Skin and Italia's Interco Group shared their opinion on a broad range of topics such as how a foreign company could better adapt to overseas market, how technologies such as artificial intelligence could support business development and how beauty industry could maintain sustainable development.
Kentaro Fujiwara, president and CEO of Shiseido China, who had worked in France and Germany for many years, shared Shiseido's story and understanding about Chinese market. He emphasized that "respect, objective driven and diversity" were three key elements in supporting a company's development in a foreign market.
Chinese companies' representatives from JALA Group and Beukay Cosmetics shared their efforts and achievements in market expansion and innovation.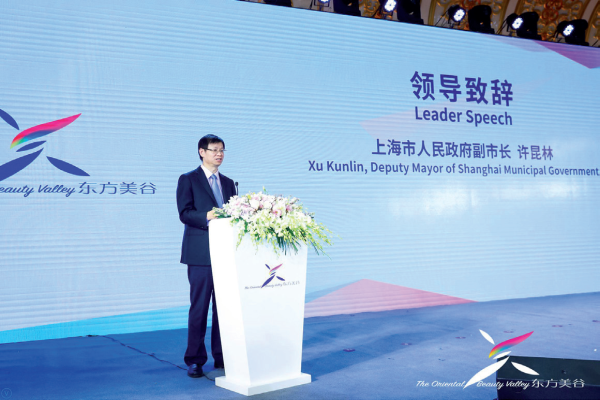 "The gathering not only offered demonstration opportunities for Chinese brand but also support Chinese businesses to seek development opportunities in overseas markets," said Zheng Chunying, chairman of JALA Group. JALA is a Chinese beauty products developer and manufacturer established in Shanghai Fengxian district in 2001. After 17 years of development, the company has become an industrial leader with more than 40 million members both online and offline, according to Zheng. Its skincare and beauty brands such as CHANDO and MAYSU have accumulated a huge number of loyal fans in China.
The innovation-driven enterprise said that it now controls over three world-leading technologies, which are three-dimension bioprinting skin of Asians development and application, studies on epigenetics and researches based on results generated from outer space.
Meanwhile, JALA has paid great attention on internationalization over the past 17 years. Zheng said JALA had long been committed to be the top player in Chinese market and is getting prepared in terms of talent pool expansion, quality control, legal environment studies and long-term global vision establishment. JALA will establish a department to overlook work in overseas market in 2019 to speed up into foreign markets.
Apart from industrial information sharing, government officials were present to give participants hints on the latest trends and regulation policies in China.
For instance, China implemented a new registration policy to shorten approval time for imported non-special use cosmetic products on Nov 10 nationwide. Li Jinju, deputy chief of Cosmetic Regulation section of the National Medical Products Administration, was invited to provide more detailed information on this new policy which was trialed in the China (Shanghai) Pilot Free Trade Zone in March last year.
Li also shared some figures about China's cosmetics industry growth over the past three decades.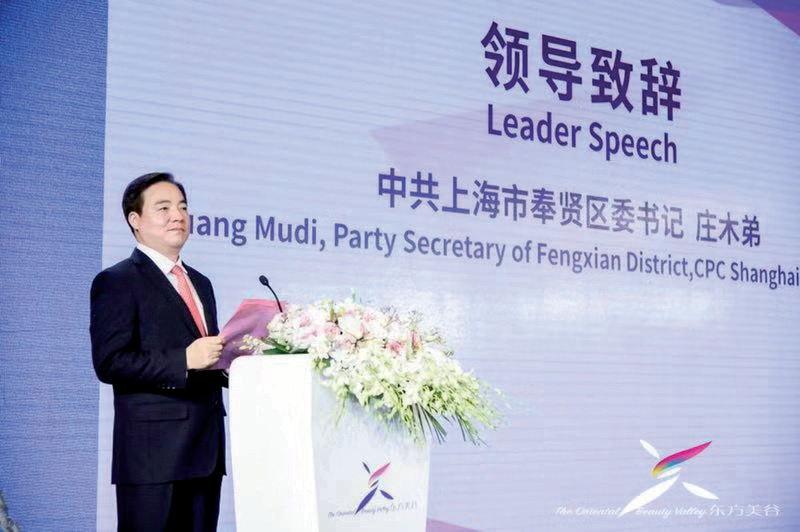 In 2015, China's businesses reported 300 billion yuan ($43.26 billion) industrial output value, a sharp rise from 350 million yuan in 1985. The figures further doubled to nearly 700 billion yuan in 2017 and there are more than 4,700 businesses involved in the industry, Li said.
Yu Jian, general manager of shopper behavior specialist Kantar Worldpanel, released the Kantar Worldpanel Beauty Panel which concluded from 40,000 samples from 373 tier 1 to tier 5 cities in China. The report said that cosmetics is leading the growth in fast-moving consumer goods sector. And both Chinese and foreign brands are attracting consumers in their own ways.
The top 10 beloved domestic brands including CHANDO and Inoherb; and the top 10 beloved foreign brands including Estee Launder and Lancome were unveiled during the 2018 Shanghai Oriental Beauty Valley International Cosmetic Award Ceremony at the conference.
Oriental Beauty Valley
The conference also strongly boosted awareness of the Oriental Beauty Valley in Fengxian district and marked a milestone in Fengxian's beauty and healthcare industry construction.
Fengxian district, in south of Shanghai, launched the Oriental Beauty Valley construction plan in 2015 to support its economic upgrade and transformation.
According to the Fengxian district government, the Oriental Beauty Valley is different from traditional industrial parks and economic development zones which formed by new buildings and factories in a designated area.It will be a cluster which has a complete industrial chain including raw material procurement, research and development and marketing. In the long-run, the valley will also develop headquarter economy, cultural creativity, travel and leisure, e-commerce, sports, financial services, fashion and luxury industry to develop a beauty and healthcare centered and multiple industries coexisting industrial system.
"We will build a health and beauty industrial ecosystem which combine products, culture and service under one roof to achieve integration of industry, urban and culture," said Zhuang Mudi.
After three years of development, Fengxian district has reported outstanding results in promoting the beauty industry development. The statistics from the Fengxian government show that the Oriental Beauty Valley is home to more than 200 companies including US Melaleuca, Nu Skin, China's Cosmax and one of oldest Traditional Chinese Medicine pharmacy chain operator Leiyunshang. Construction of Wuxi App Tec's biopharmaceuticals R&Dcenter in Fengxian, involves 3.5 billion yuan overall investment, started in Nov.
To date, more than 3,000 types of products are produced in Fengxian. About 25 percent facial masks used in China are produced in the Oriental Beauty Valley, according to Zhuang.
Fengxian also lured many beauty and healthcare service providers such as China Essence and Fragrance Research Institute and a testing center supported by East China University of Technology.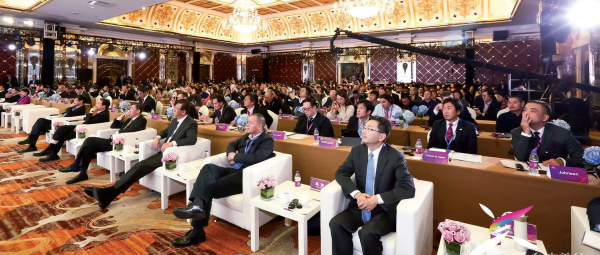 The Oriental Beauty Valley was recognized as the Capital of China's Beauty Industry by the China National Light Industry Council in Sept last year.
Du Tonghe, vice-president of China National Light Industry Council, said that Fengxian has established an industrial cluster which cover skin care, perfume and healthcare over the past few years.
"Fengxian has established a strong position in China's beauty industry in terms of market scale, product quality and brand awareness," said Du. "Inmy option, Shanghai is the only region that can take the title."
Looking ahead, Fengxian will continue to support beauty industry development and provide tailor-made support to high-tech companies which plan to raise fund from capital market. The district has established a 2 billion-yuan industrial supportive fund for companies, according to Zhuang.
"We will make the Oriental Beauty Valley a cradle for the first-class companies" he said.
Fengxian will also strengthen industrial cluster construction, research and development, services and talent pool development and build eight service centers including testing, design and marketing centers.
"We will help companies explore both domestic and international markets and makes the Oriental Beauty Valley the starting point for companies enter the world market. We will also make the valley the first option for foreign companies which keen to enter into Chinese market," Zhuang said.
The overall industrial output value of beauty and health businesses will hit 100 billion yuan in 2025, according to the Fengxian government