G20 must promote fair climate governance
By Tian Huifang | China Daily | Updated: 2018-11-30 07:50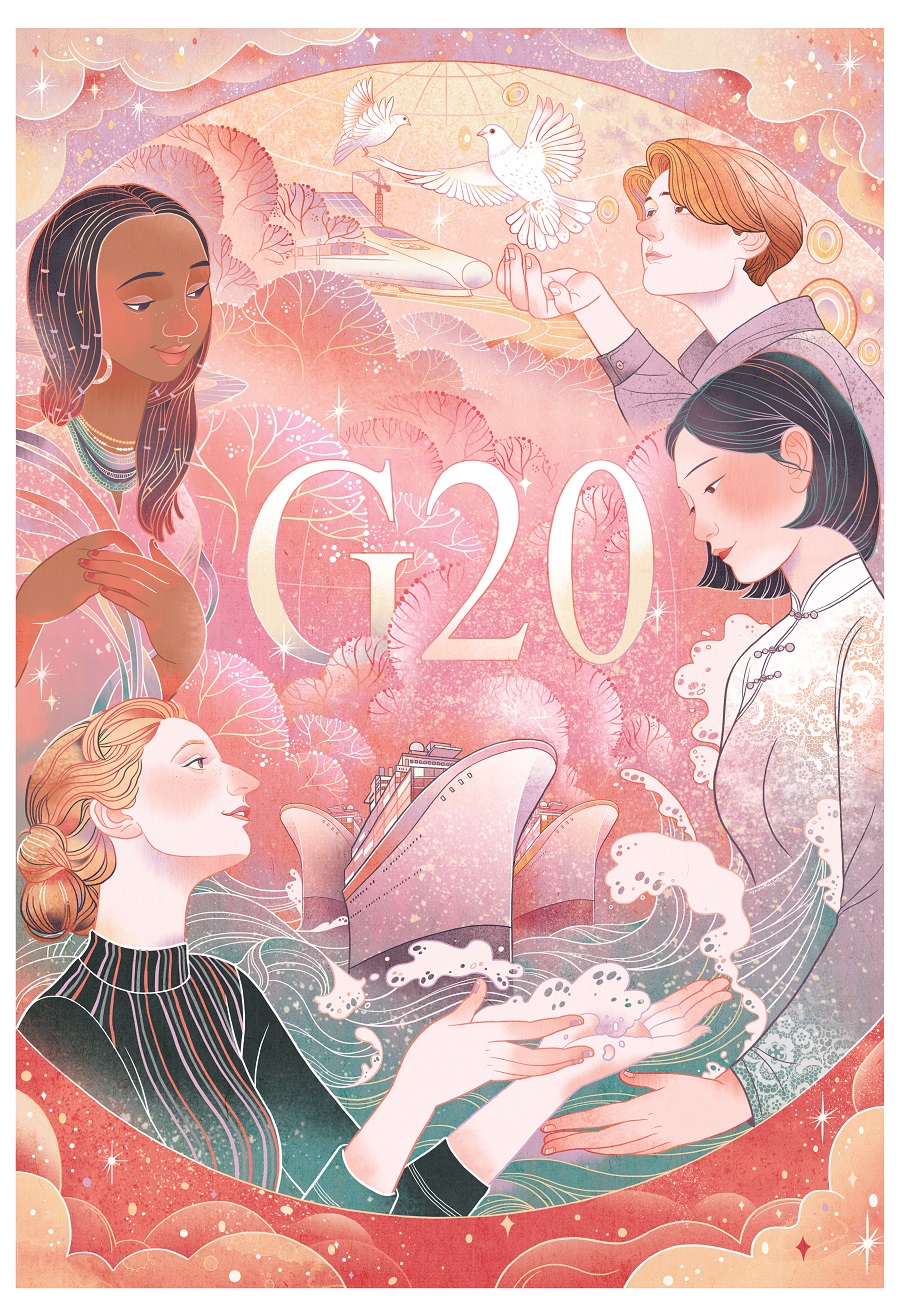 Climate change poses one of the biggest risks to sustainable development.
And while climate change forms only part of the overall G20 agenda, the group's meetings have become an important platform to promote the implementation of the 2015 Paris Agreement, in particular after China as G20 chair launched a Green Finance Study Group in 2016.
The G20 Summit in Buenos Aires, Argentina, on Friday and Saturday is being held just a couple of days before the UN Climate Change Conference in Katowice, Poland, and it is expected to promote adaptation to climate change and extreme weather events with a focus on infrastructure, education, capacity building and job creation, as well as developing a long-term pathway of low greenhouse gas emission.
The four climate-related topics continually discussed at the G20 summits are expected to make important progress in Buenos Aires.
First is climate and sustained infrastructure investment. Addressing climate change requires huge investments in infrastructure to facilitate sustainable development. The G20's influence on multilateral financial institutions, development banks and the private sector-all key players in this process-is essential to achieving these goals. Thus the climate discussions at G20 should focus on establishing appropriate political frameworks, financing instruments and economic incentives to boost investment in climate-resilient infrastructure, promote technological innovation, and mobilize the resources needed to implement these projects.
Second is green and sustainable finance. Green finance concerns the financing of investments that generate environmental benefits as part of the broader strategy to achieve inclusive, resilient and sustainable development. In 2016, leaders of G20 states for the first time recognized the need to "scale up green finance" setting out a series of steps to make this happen. Key countries issued strategies for greening their financial systems, with China in the vanguard launching a 35-point program. Importantly, these policy moves were closely connected with the rapid growth of green finance in the market, with green bonds worth $162 billion being issued in 2017; the figure is estimated to reach $210 billion this year.
Third is climate-related finance risk and disclosure. The expected transition to a lower-carbon economy is estimated to require on average about $3.5 trillion in investment in the energy sector in the foreseeable future, generating new investment opportunities. But companies investing in activities that are susceptible to climate-related risks may be less resilient to the transition and investors may experience lower returns.
To help organizations identify and disclose the relevant information, and help investors, lenders and insurance underwriters assess climate-related risks and opportunities, the Task Force on Climate-related Financial Disclosures (set up by the Financial Stability Board in 2015) provided a framework in 2017 for companies to more effectively report climate-related financial disclosures through existing channels.
And fourth is the transition toward more flexible and cleaner energy systems. A secure, economically efficient, greenhouse gas-neutral energy supply is a basic prerequisite for economic growth and prosperity.
The G20 is expected to formulate a G20 energy action plan to better manage climate risks and help create a reliable investment environment to promote decarbonization initiatives and build on the Energy Efficiency Leading Program agreed at the G20 Summit in Hangzhou in 2016. Now Argentina as G20 chair is trying to give it an action-oriented approach to assess the accessibility and affordability of energy in Latin America and the Caribbean.
A timetable for ending fossil fuel subsidies is also high on the G20 agenda.
In general, limiting temperature rise to within 1.5 Celsius requires coordinated solutions and global cooperation, including enabling ambitious adaptation and mitigation action, developing fair and transparent arrangements, and mobilizing the means of implementation, especially with respect to finance, to support national and global action.
Although the decision of the US government to withdraw from the Paris Agreement has added considerable uncertainties to global climate governance, the shift to climate-consistent, green and, ultimately, more sustainable finance is unstoppable. And from the G20 agenda setting and progress, it is evident that momentum is building to align the financial system with sustainable development goals, including climate imperatives.
The author is a senior research fellow at and deputy director of World Energy Department at the Institute of World Economics and Politics, Chinese Academy of Social Sciences. The author contributed this article to China Watch, a think tank powered by China Daily.