Matter of taste
By Yang Yang | China Daily | Updated: 2018-11-30 07:54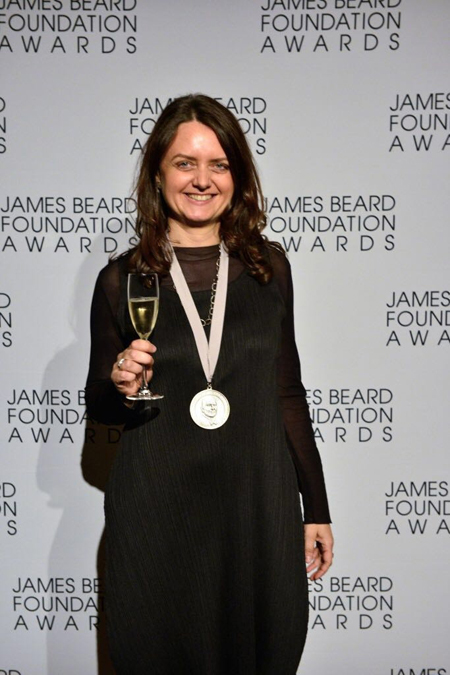 A British food writer explains why sensation is important in Chinese food, Yang Yang reports.
Food might be one of the last barriers to fully immerse oneself in a foreign culture, and for British gourmet and writer Fuchsia Dunlop, that frontier for Westerners when it comes to Chinese food is kou gan (mouthfeel), or texture. "Cross it, and you're really inside."
By texture, she particularly refers to that of the food Chinese people are famously interested in, such as goose intestines, ox throat cartilage, chicken feet, sea cucumber or abalone, which Westerners usually consider pointless since they taste like "a bike's inner tube or plastic bags".
In one of her popular books, Shark's Fin and Sichuan Pepper published in 2008, Dunlop devoted an entire chapter, The Rubber Factor, to what kou gan means in Chinese cuisines.
She lists some representatives: cui of fresh crunchy vegetables (a particular quality of crispness), tan xing (springy elasticity like that of a squid ball), nen (tenderness of just-cooked fish or meat), or shuang (that "evokes a refreshing, bright, slippery, cool sensation in the mouth").
"Actually quite a few readers have written to me and said 'after reading that, we went to a restaurant, we ordered chicken feet, and we tried to eat that differently,'" she says.
In 2016 and 2017, she gave presentations, workshops or gastronomy seminars about texture in New York, Oxford and London. At one seminar in New York, Dunlop prepared a tasting with some jellyfish, a duck tongue, pig ears and so on.
At a food conference in Oxford she gave a presentation about why even the richest people in China would want to eat duck tongue and other foods that in the West are traditionally considered "rubbish eaten by poor farmers". After explaining the texture, she asked all the participants to taste the food.
She asked her audience to put aside their prejudice and negative thoughts, and instead concentrate on the sensation in the mouth.