Foldable house makes debut in Wuhan
By Zhou Lihua and Zhou Huiying | Updated: 2018-11-30 11:24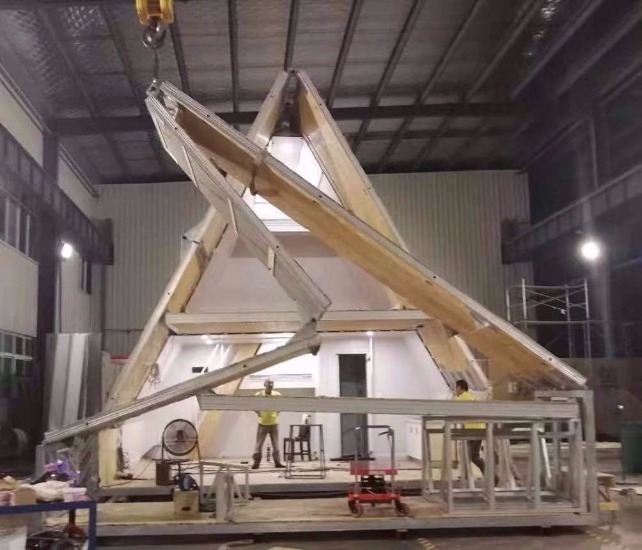 A foldable house made its debut in Wuhan, capital city of Central China's Hubei province, recently.
The 40-square-meter house was used as a police station at the starting point of a marathon event in the city's Optics Valley.
"The house has great advantages as it's strong, warm and private," said a policeman. "It is better than the previous tents."
Li Lei, president of Wuhan Met International Integrated Housing Limited, the company behind the house, said the house has been designed to withstand a magnitude 8.5 earthquake and a category 15 hurricane, as advanced technology and materials have been adopted.
"All the construction can be finished within 24 hours by only six workers after the modules have been transported to the assigned place," said Li.
"It has few restrictions on installation site and can be removed quickly after use," he added. "It is equipped with solar panels and LED illuminating system, so it can function well without power grid."
Liu Kun contributed to the story