Messe München GmbH vows to expand presence in China
By Yuan Shenggao | chinadaily.com.cn | Updated: 2018-11-30 12:20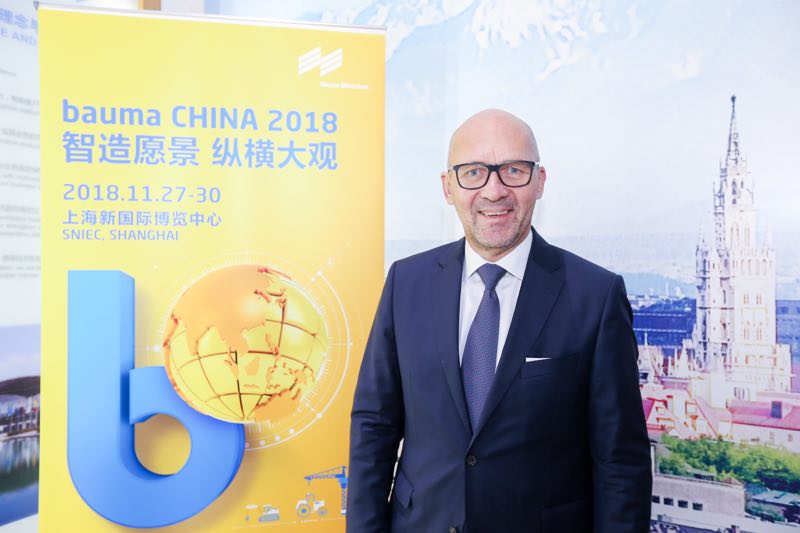 German exhibition giant Messe München GmbH has vowed to expand its presence in China by introducing more exhibition brands to the country's second-tier coastal cities and inland regions.
"Messe München has been operating in China for 17 years and has made steady progress. We have successfully introduced our major brands here, with Shanghai New International Expo Center being our 'home base' in China," said Klaus Dittrich, chairman and CEO of Messe München GmbH.
"To date, the Chinese market has taken the lion's share of our foreign business. It is a very important market for us," Dittrich said during the Bauma China 2018, a leading construction machinery industry exhibition.
Messe Muenchen Shanghai Co. Ltd. (MM-SH), the group's subsidiary company in China, owns over 20 exhibition brands, two branches and two subsidiaries. It organizes trade fairs in major cities in China, such as Shanghai, Beijing, Guangzhou and Shenzhen.
Nearly 700 million yuan ($101 million) is expected to be generated by the company in 2018, according to a MM-SH spokesman.
Dittrich said they will expand the scale of the existing trade fairs in China.
In recent years, more than 10 imported brand exhibitions have been initiated by MM-SH, such as China Brew China Beverage, which is based on the group's drinktec trade fair and Fenestration Bau China, derived from Bau Munich.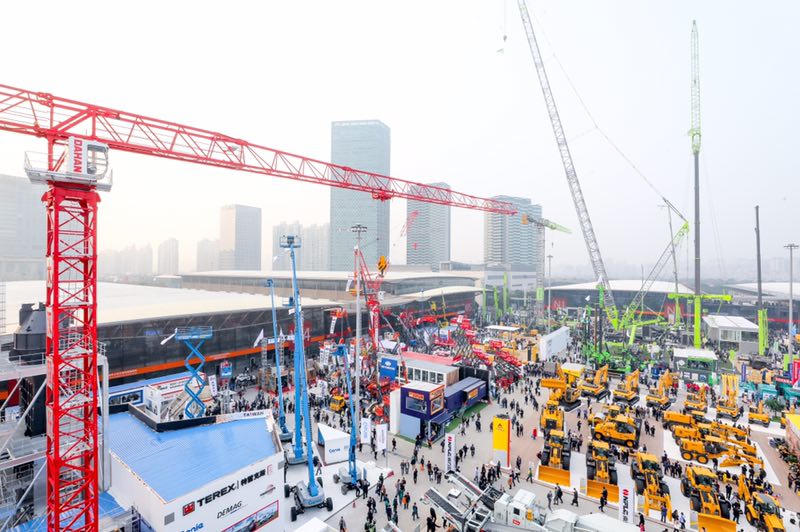 Dittrich revealed their ambitions to hold more exhibitions if their research shows they are suitable for the Chinese market.
"We will develop new projects through mergers and acquisitions to explore new fields. The first LEAP exhibition, an electronics manufacturing expo which was held in Shenzhen in early October, is a very good example of this," he said.
The LEAP exhibition integrates the original Electronics Manufacturing Automation Shenzhen, Productronica South China and Laser South China.
Dittrich also noted that second-tier coastal cities and western regions will be the focus of the company's future business growth.
"We have seen steady progress in first-tier cities such as Beijing, Shanghai, Guangzhou and Shenzhen. Now, we've expanded to second-tier coastal cities and the inland regions in China," he said.
According to Klaus Dittrich, the IE expo will be held in Chengdu, capital of Western China's Sichuan province in 2019. The trade fair, together with the IE expo Guangzhou, is derived from the IE expo China, a well-developed trade fair for environmental technology solutions, which is held in Shanghai each year.
Klaus Dittrich noted that the Belt and Road Initiative (BRI) will provide good opportunities for the development of the exhibition industry in China.
"The Chinese government has attached great significance to the trade fair industry and made great efforts to build a better environment for its development over the past years. And thanks to the BRI, the Asian country's outbound trade fair business is on the rise, and Messe München will also benefit from the initiative," he said.
The recently closed China International Import Expo demonstrated a promising future for the Chinese trade fair and convention industry, he added.