Sand-piling Festival celebrated with sandcastles, song and dance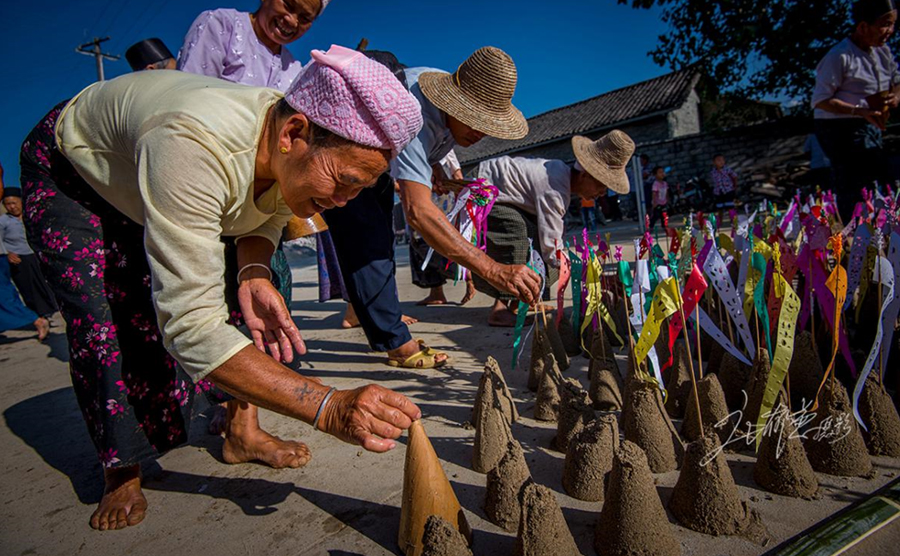 Sand-piling Festival kicked off recently in Mangshi, a county-level city in Southwest China's Yunnan province.
The festival is a traditional activity of the Dai ethnic group to pray for health and harvest.
The two-day festival attracted lots of senior villagers, who brought flowers and ornaments.
Participants sang and danced around the decorated sandcastles.