'Building blocks' along with the times
By Edith Lu | China Daily | Updated: 2018-11-30 23:40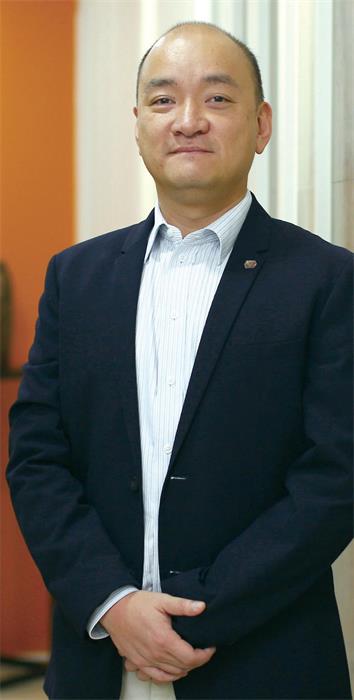 Home-bred builder AAIH aims to keep its flag flying after a heady start. Chairman Dominic Pang tells Edith Lu fresh challenges may lead the group to team up with Chinese mainland firms and explore new opportunities.
If the past five decades have been momentous for Hong Kong's economic development, it has also been equally satisfying for home-grown builder Asia Allied Infrastructure Holdings, which has had its name emblazoned in "building blocks" in the city.
The group, known as Chun Wo Development Holdings at its founding in 1968, has been involved in the construction business in the private sector right from the start. It later took the plunge into various types of architecture for the government, as well as private developers.
Taking advantage of the early development stages in Hong Kong, it has emerged as one of the city's largest construction companies, undertaking projects such as the construction of passenger clearance buildings at Hong Kong Boundary Crossing Facilities of the Hong Kong-Zhuhai-Macao Bridge and the foundation and substructure work of Hong Kong International Airport Terminal 2.
The group began referring to itself as AAIH from 2016, showing lofty aspirations in expansion.
"We had wanted to change the company's image from being just a construction company. But, even internally, it wasn't easy for us to do that. So, I saw it (renaming the company) as an opportunity for us to broaden our brand and stop being just a construction company. But, the construction side will continue to operate as a subsidiary under the well-established brand of Chun Wo," explains Chairman and Executive Director Dominic Pang Yat-ting.
Pang, who took the family business baton from his father Pang Kam-chun in 2010 along with his brother Derrick Pang Yat-bond, admits that the change might make the group lose some of its clients. But, "the future is much more important than the past".
It was the second time the group had changed its name. In 2014, the Pang brothers sold the group's controlling interest to China New Way Investment and China City Construction Corp, hoping to take on more construction projects in countries and regions involved in the Belt and Road Initiative through its new partners. Following the deal, Chun Wo Development Holdings renamed itself China City Construction Group Holdings in March, 2016.
However, the link-up came with a sting in the tail. The group's partners landed themselves in financial hot water and could not cough up the funds for the intended projects, forcing the Pangs to buy back the controlling stake. It changed its name to AAIH in November, 2016.
It seems Pang has no regrets. "The partnership was a flop, but the concept was correct. We just picked the wrong party." He still believes the projects and the purchase of land would have worked out smoothly if China City Construction Corp had not fallen apart.
"But, even if everything had worked out perfectly, there could still be faults. And, even if everything is broken, there would still be lessons," he says.
AAIH, Pang says, will continue to look out for other Chinese mainland partners to work with. In fact, they're working with Guangzhou's SFund International Investment Fund Management and Shenzhen-based Top Spring International Holdings, and Pang expects to see more such cooperation in future.
Bay Area opportunities
AAIH's business scope has broadened to cover property development and management, security services and other non-property related businesses.
Its collaboration with Top Spring International is geared to developing the property business in Hong Kong, with a premium residential property project in Kowloon.
While SFund International was introduced as a new shareholder, it has given hope to AAIH in exploring opportunities more effectively in the Guangdong-Hong Kong-Macao Greater Bay Area, particularly, in the fields of education, medical and elderly care services, and housing.
Initial success has been achieved with the signing of a memorandum of understanding in April with the Guangzhou Nansha Development Zone and Guangzhou Industrial Investment Fund Management — the parent company of SFund International.
The tripartite alliance aims to establish an international education base in the Nansha New Area first. For AAIH, the base is like a beachhead in the State-level pilot free trade zone, located in the heart of the Bay Area.
"I feel Nansha is one area that's unique for Hong Kong and mainland collaboration," says Pang. He believes the group's Nansha project offers an opportunity for the education systems in the two places to work together.
"Hong Kong has more established schools and is more accepted by overseas educational institutions. But, it lacks young people with a broad vision and is short of space for building good facilities both for high schools and universities. In contrast, Guangzhou doesn't have a land problem," he explains.
However, AAIH will not consider starting any construction project in the Bay Area itself, says Pang, explaining he does not foresee any opportunities in this sector for Hong Kong companies as mainland companies would have the natural advantages.
"The building business is normally dominated by local companies, which is a global thing, though Hong Kong may be an only exception," he says. But, he can foresee AAIH working with mainland construction companies in certain projects overseas.
Sensitive time
In his view, it's not conducive at the moment to start new property development projects on the mainland. "It's a sensitive time. The policy is firmly established, fairly determined to suppress (property) speculation and hot money. The mainland authorities are also pursuing slightly more conservative fiscal policies with less investment in fixed infrastructure, less land development and more fiscal responsibility. Besides, there's not much land for sale now."
Both property development and the professional services segment, such as security and facility management business, saw increased profits for the group for the 12 months up to March 31 this year.
But, its principal business construction segment saw revenues slipping 7.6 percent to HK$7.68 billion during the same period, with profits sliding more than 22 percent although construction remains the group's chief revenue contributor.
The challenges facing the construction sector dragged down the group's total net profit and revenue, with profits falling 26.9 percent and revenue losing 6.6 percent.
"Previously, we lived on contracts. But, now, having a bigger contract carries with it a bigger risk and not necessarily much bigger returns. The days of property developers and construction companies being quite profitable are over," says Pang.
"You don't have a choice if your key sector is not doing well. We're gonna do something else. Doing anything else is better than doing nothing in some ways."
Contact the writer at
edithlu@chinadailyhk.com