'A different environment calls for doing something different'
By Edith Lu in Hong Kong | China Daily | Updated: 2018-11-30 23:48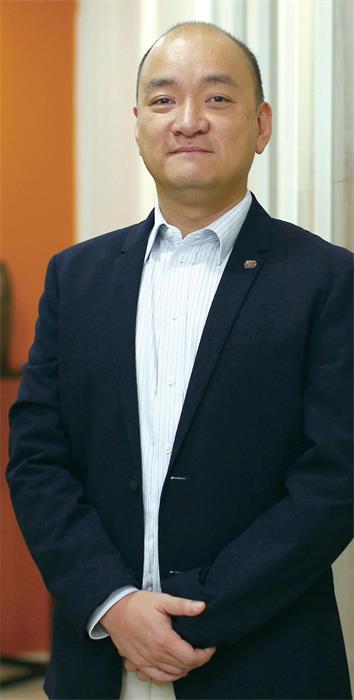 As the scion of a Hong Kong construction family, Dominic Pang Yat-ting decided to return to the family business at Asia Allied Infrastructure Holdings all because of his keen interest in opportunities available on the Chinese mainland.
"At that time, I concluded the best way to start doing it was to come back here, especially when the company was engaged in two property projects on the mainland during that period. I felt it quite attractive for me," Pang recalls making up his mind to return to Hong Kong 15 years ago.
He had been involved in various industries after graduating from Columbia University in New York with a bachelor's degree in 1995. Although he had obtained a juris doctorate from the New York University School of Law and had worked at a law firm for two years on Wall Street, Pang was not too fond of the position, which was his "first job but not the first choice".
The young entrepreneur even started his own business in his early career, setting up three information technology system and solution companies, but the startups did not last.
"Back then, there was an internet bubble burst, so it was very difficult to raise funds for a while. Also, the companies were genuinely very slow in adopting new solutions because of the internet crash," he recalls.
But he didn't feel too sorry about it because, as he put it, there are only a few success stories in the new economy industry due to fierce competition, unlike the old economy companies that can be sustained for a while by offering products that are good enough.
Pang believed in the old economy business and returned to Hong Kong to help out his father in 2003.
He tasted success in the family business with his younger brother Derrick Pang last year. He was subsequently named chairman and executive director in charge of property development, while his brother became deputy chairman heading up the construction division.
AAIH then embarked on transforming itself from a Hong Kong-based general contractor and sub-contractor to a relatively sizeable infrastructure company that's capable of undertaking projects that are larger even by global standards.
Dominic Pang says they're now looking things in a different light, committed to diversifying the group's income streams by engaging in various new businesses, including the provision of upscale safe deposit box services, running an online building materials procurement platform, and providing construction financing services.
"We just feel the big opportunities for Hong Kong-based construction companies and property developers are no longer a focus here. And, it's probably going to be more difficult and less attractive in the near future," he adds.
But, a "different economic environment would create different opportunities for different kinds of companies".
Contact the writer at edithlu@chinadailyhk.com