Ex-official extradited from Bulgaria
By ZHANG YAN | China Daily | Updated: 2018-12-01 07:26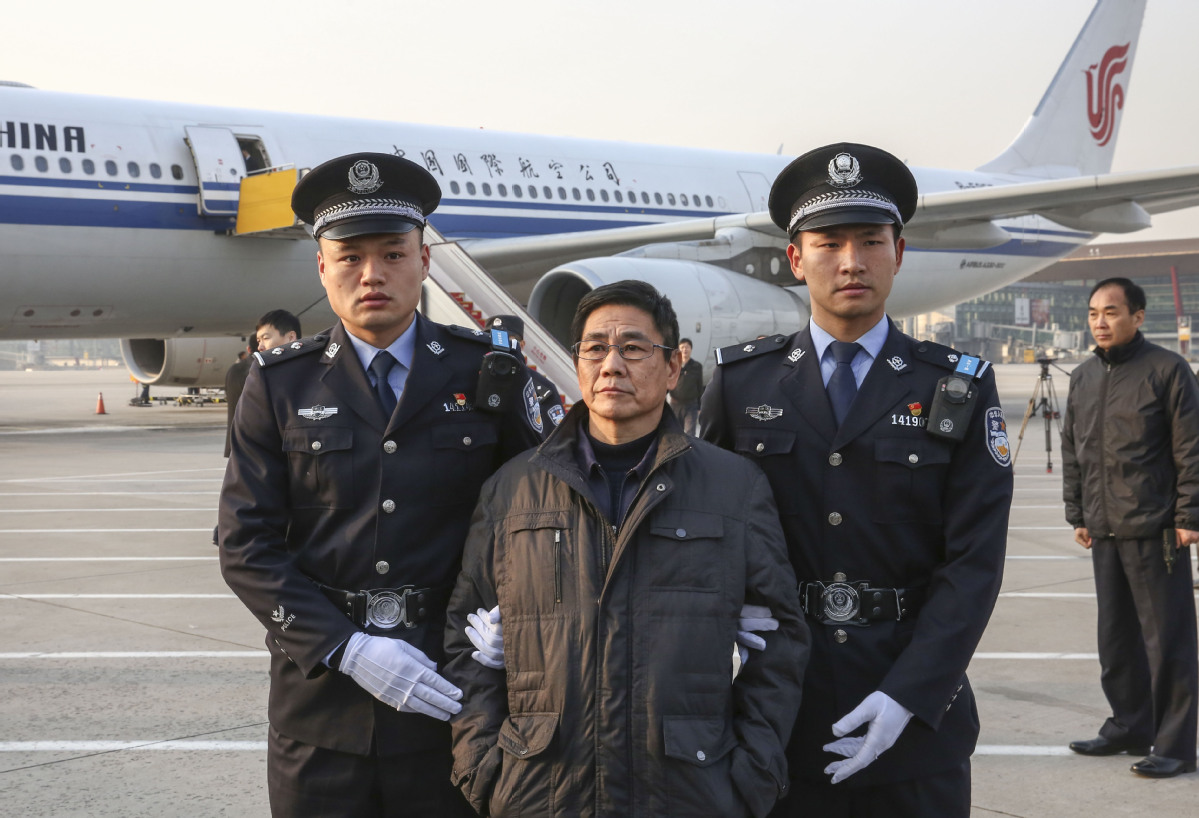 A Chinese fugitive suspected of graft was extradited from Bulgaria to Beijing on Friday, the first former civil servant extradited by China from a European Union member state.
Yao Jinqi, former deputy head of Xinchang county in East China's Zhejiang province, accused of taking advantage of his posts to take bribes, fled to Bulgaria in December 2005, according to the Central Commission for Discipline Inspection of the Communist Party of China.
Coordinated by an office in charge of fugitive repatriation and asset recovery under China's central anti-corruption coordination group, it was also the first successful extradition case since China's National Supervisory Commission was established in March.
"The successful extradition of Yao has showcased the achievements China has made in anti-corruption cooperation with other countries over the years," according to the CCDI.
Interpol issued a red notice for Yao early on Oct 3. On Oct 17, Bulgarian police captured him, and two weeks later a local court in Bulgaria issued a ruling for the extradition of Yao to China.
"I obtained the green card of Bulgaria in 2016 and have applied to be a Bulgarian citizen this year. I thought I could escape punishment but hadn't expected that police would arrive soon after I was put on Interpol's red notice," Yao said on Friday after arriving in Beijing.
"Life on the run is miserable," he said. "It seems that you're free, but in fact you're not."
In 1996, China signed an extradition treaty with Bulgaria that made such an extradition possible. China has signed extradition treaties with more than 50 countries.
The prerequisites for extradition are bilateral, multilateral or reciprocity principles, under which China requests its counterparts in relevant countries to transfer fugitives back to face charges and be sentenced, according to Huang Feng, an international criminal law professor with Beijing Normal University.
"Extradition is considered the most official and ideal means to bring fugitives back compared with other means, including persuading the fugitives to return, repatriating or prosecuting them abroad," he said.
In August, China released a notice worldwide, asking Chinese economic fugitives to turn themselves in. If they have returned to China by the end of December, they will receive lenient punishment.