Fur brand takes new approach to expand reach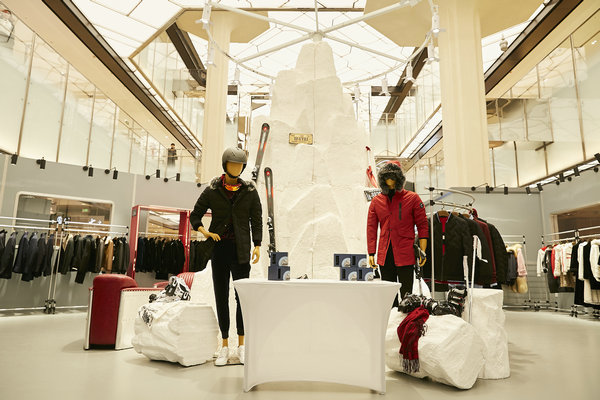 Who wears fur? Is it a gang boss who sits on a huge brown leather chair with a cigar between his fingers and thick smoke obscuring his face? Or is it those who live in the North Pole or Northeast China, who have avoided getting frozen to death like Leonardo DiCaprio in the film The Revenant?
Satchi, a clothing brand from Italy, has just launched a series of fashion fur garments jointly with Kopenhagen Fur, the world's largest fur auction house owned by Danish fur breeders.
And the answer to the questions at the start of this article is: Fur is for everyone.
The Satchi-KF collaboration aims to change the commonly-held perception of fur.
So, rather than continuing the old style that normally means having 13-centimeter long mink hair all over the exterior surface to make a fluffy coat, short mink hair is used instead to form the warm lining and make the garment lightweight.
Chen Zhenlin, the president of Satchi in China, says the name of the company comes from a Chinese word that means "expose no wealth", and refers to the design concept of "expose no fur".
He says this low-key handling of skins is a way to highlight fur's basic function which is to keep out the cold, and change the perception that fur garments are only for instant millionaires to show off their money.
At the same time, the menswear brand has developed a series of fur garments for women, as it wishes to expand its market share.
The theme of the company's latest collection is "The Art of Travel", and it showcases the brand's push to create garments for different needs, especially if the consumer travels a lot to different places and has to deal with different environments and weather conditions, or attend different occasions.
Adding to this, the China head of KF, Cui Yiyun, says the theme also refers to the production cycle.