Former FBI Director Comey says he's reached agreement with Republican lawmakers for testimony
Xinhua | Updated: 2018-12-03 04:24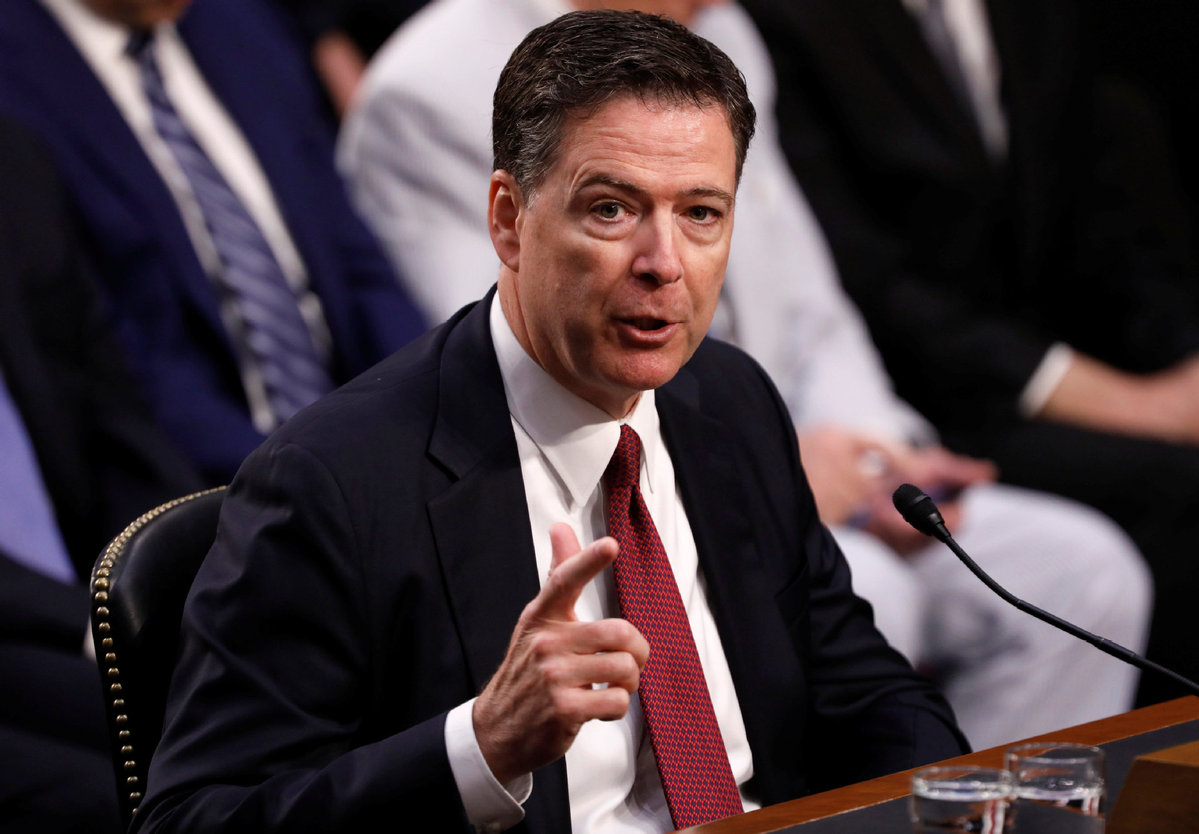 WASHINGTON, Dec. 2 -- Former FBI Director James Comey said Sunday that he has reached an agreement with Republican lawmakers regarding his testimony about the agency's actions ahead of the 2016 US presidential election.
"Grateful for a fair hearing from judge. Hard to protect my rights without being in contempt, which I don't believe in," Comey wrote on Twitter. So will sit in the dark, but Republicans agree I'm free to talk when done and transcript released in 24 hours," Comey tweeted.
"This is the closest I can get to public testimony," he added.
Comey challenged a subpoena issued by Representative Bob Goodlatte, the Republican head of the House Judiciary Committee, to appear before the panel.
Republicans want to question Comey over his oversight of the investigation into Hillary Clinton's use of a private email server when she was secretary of state and alleged meddling in the 2016 election.
The former FBI chief revealed days before the election that the agency was examining new materials possible relevant to the Clinton probe, a decision that, as Clinton has argued, contributed to her loss in the race.
Conservatives have gone after Comey for not pursuing charges against Clinton.
An internal report released in July stated that Comey deviated from norms of the FBI and the Department of Justice in handling the Clinton probe but his actions were not driven by political bias to help either side.
Comey was fired by US President Donald Trump in May 2017, followed closely by the appointment of special counsel Robert Mueller, who's leading the wide-ranging Russia investigation.