China and EU commit to further achievements
By CHEN WEIHUA | China Daily | Updated: 2018-12-03 09:15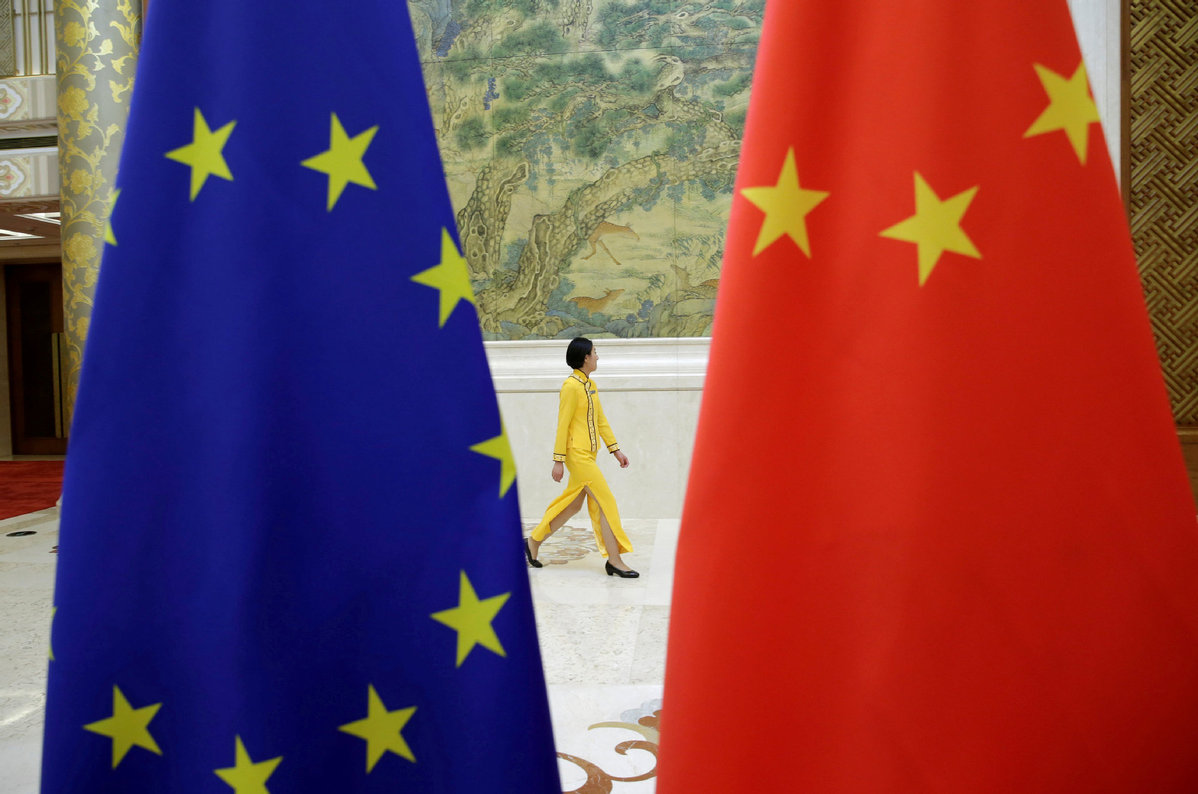 Business leaders and former senior officials from China and the European Union issued a joint statement on Friday calling for open, balanced and inclusive multilateralism and a rules-based trade and investment system.
More than 30 CEOs and former senior officials from both sides attended the 2nd EU-China CEO and Former Senior Officials' Dialogue held in Brussels on Nov 29-30.
The Chinese delegation was headed by Zeng Peiyan, a former vice-premier and now chairman of the China Center for International Economic Exchanges, while the EU side was led by Jyrki Katainen, European Commission vice-president for jobs, growth, investment and competitiveness.
The two sides discussed how they could join hands to tackle global issues such as protectionism and unilateralism, China-EU trade and investment relations, reform of the World Trade Organization, industrial cooperation and cooperation between the Belt and Road Initiative and the EU's strategy of connecting Europe and Asia.
The Chinese side pointed out that China and the EU have made fruitful achievements in politics, trade, science and technology and people-to-people exchanges in the last 15 years since they established a comprehensive strategic partnership.
It said that China and EU should defend the rules-based multilateral trade system, deepen their cooperation in technological innovation, the digital economy and third market, according to a press release provided by the Chinese delegation.
Core values
The Chinese side also stressed that WTO reform does not mean reinventing the wheel, and it should uphold the core values and underlying principles of the multilateral trading system, push for global trade liberalization and investment facilitation, and ensure special and differentiated treatment for developing members.
The EU side said that the EU and China are important stabilizers for global prosperity and development and have great potential for cooperation.
Katainen said that the EU opposes unilateralism and trade protectionism and adheres to multilateralism with the WTO as the core. He also expressed that the EU is willing to join hands with China in pushing forward WTO reform and concluding the China-EU bilateral investment agreement as soon as possible, according to the press release.
This year's talk was hosted by BusinessEurope and CCIEE. The annual event, known as second track dialogue, alternates between China and Europe and is aimed at advancing the development of China-EU economic and trade relations. The first round of the talk was held in September last year in Beijing.