Center's caring culture helping addicts kick drug habit
By ZHENG CAIXIONG | China Daily | Updated: 2018-12-03 09:26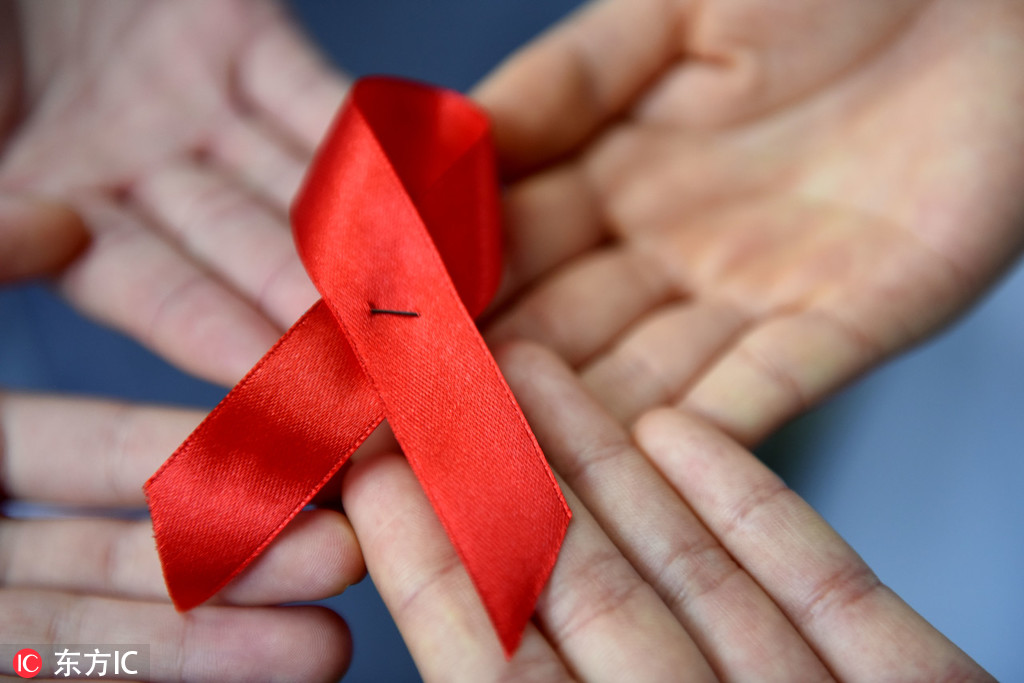 When staff members at the Nanfeng Drug Rehabilitation Center hold a birthday party for a HIV-positive drug addict, they don't just shake their hand, they hug them.
The gesture is aimed at helping addicts adapt to life at the facility and break the stigma surrounding their condition, according to Hong Yongrui, captain of the center's third police brigade.
"Many addicts feel anxious and uncomfortable when they arrive, so we show them patience and care to calm them down," he said. "We have to let them know they'll never be discriminated against at the center."
Located in Foshan, Guangdong province, the Nanfeng center began taking male addicts diagnosed with HIV in 2009. It currently has 350 such inmates. Hong estimates that over the past decade the facility has helped at least 5,000 HIV-positive addicts quit drugs.
The center arranges monthly parties to celebrate birthdays and other occasions to give staff members and inmates a chance to meet and better understand each other.
Showing an addict that someone cares is key to helping them kick their habit, according to Hong, who has worked at the center for more than 16 years.
"We also arrange regular meetings in which we teach them about the dangers of drugs and to make them see that their habit not only harms them but also their families," he said.
In addition to education programs, the center also arranges recreational and entertainment activities, including table tennis and basketball.
Hong said he feels a sense of achievement when he thinks of the many drug addicts who have left the facility clean and happy, especially those who denied even having a problem when they arrived.
He Xichang, one of his colleagues, said he feels particularly proud when he recalls a former addict surnamed Lin.
"Lin was admitted several years ago and denied all treatment at first, but he said he felt screwed up when he learned of his HIV diagnosis," the police officer said, adding that Lin later attempted suicide.
After receiving He's support, Lin gave his consent to medical treatment and later left the center and returned to society, He said.
Huang Dahui, director of the outpatient department at the Nanfeng center's hospital, said his clinic has provided more than 60,000 diagnoses and treatments to patients since 2009.
"The hospital has major departments for internal medicine like an ordinary hospital," Huang said.