Dongfeng Renault's dynamic new Kadjar model targets young buyers
By Cao Yingying | China Daily | Updated: 2018-12-03 13:20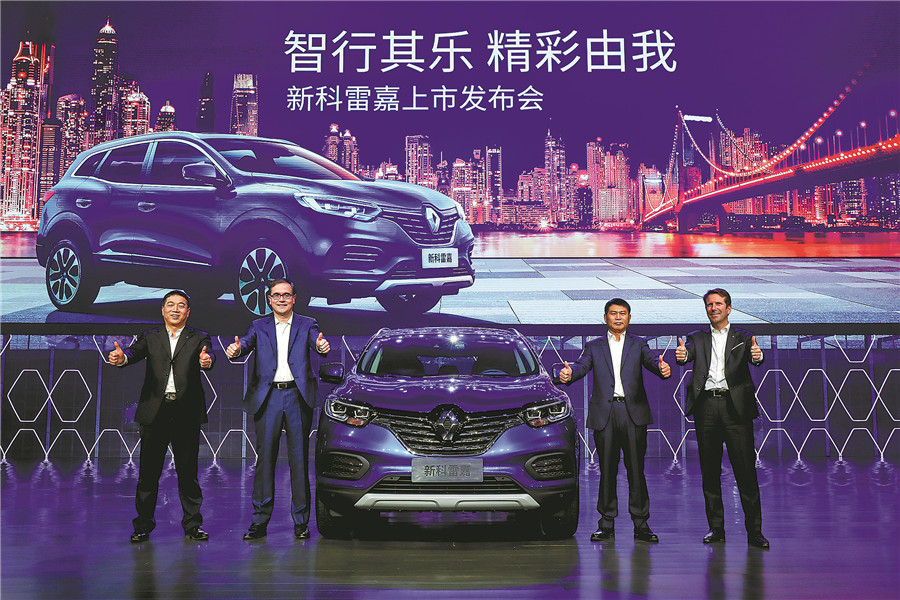 Dongfeng Renault launched its new Kadjar model last Tuesday in Wuhan, Hubei province - part of wider efforts to enrich the joint venture's product portfolio and enhance brand awareness, as well as an important step in its "Vision 2022".
With the highlight on design, technology and safety, the new Kadjar targets young buyers aged from 25 to 30 - and provides a number of upgraded intelligent features, including the Easy Link interconnected system and its Clean Air PM 2.5 purification system, a foil for any air pollutants.
The new model is also equipped with the advanced driver assistance system or ADAS, which is based on accident analysis and real road safety research. It led to products that can adapt to actual driving conditions, ensuring the safety of drivers and passengers.
Including two anniversary editions, the model has seven variants at suggested prices from 139,800 yuan to 194,800 yuan ($20,139-$28,061) to provide more choice for the young urban generation.
To attract more local customers, Dongfeng Renault is providing preferential policies to buyers of the new Kadjar, including the longest mileage warranty in its segment among the joint ventures - five-year unlimited or 120,000 kilometers of mileage warranty - and a free flow of the intelligent interconnected system for 10 years.
The joint venture between Dongfeng Motor Group and French auto brand Renault, Dongfeng Renault was set up in 2013 and launched the first localized Kadjar model in 2016. It now has built a complete SUV lineup, ranging from the compact Captur, Kadjar to the large-sized Koleos.