Dongfeng Renault's dynamic new Kadjar model targets young buyers
By Cao Yingying | China Daily | Updated: 2018-12-03 13:20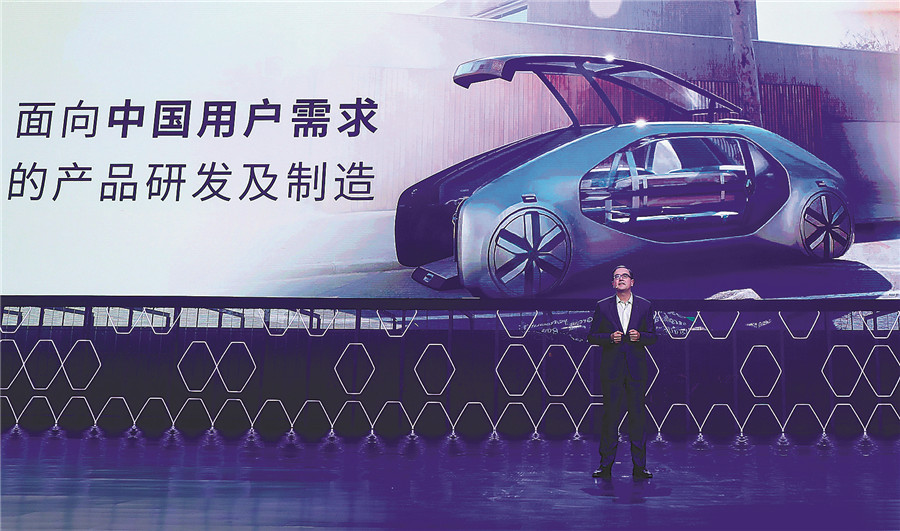 Francois Provost, chairman of Asia-Pacific Region, senior vice-president, China Operations, Groupe Renault, and CEO of Dongfeng Renault Automobile Co, said: "The new Kadjar, with a lot of new features, stands out more prominently in its segment and serves as the cue to our product offensive gearing up from next year.
"China is Renault's top priority," Provost said. "Renault is fully committed to developing the best product lineup for the country, fitting local customers' needs, tastes and expectations."
According to the joint venture's Vision 2022 released in late 2017, it will launch nine new models, focusing on SUV models, crossovers, new energy vehicles and sedans by 2022. Based on the new energy vehicle capacities of Renault, the largest EV automaker in Europe with a nearly 20 percent market share, the joint venture plans to launch three EV models in China by 2022, including the all-new pure electric K-ZE model, showcased at the Paris auto show in October. Dongfeng Renault will utilize Renault's special EV platform and zero emissions electric technology and take Chinese customers' demands into consideration - such as mileage range, convenience of charging piles, and comfort space - to provide unique and exclusive EVs in China, Provost said. To ensure the smooth operation of the Vision 2022, Dongfeng Renault contributed a great deal of local insights, resources and R&D capabilities to the enhancement of connectivity, navigation, voice assistance and other intelligent features that Chinese customers rely on in their daily lives, according to the company.
Five years ago, the automaker took 16 months to build a high-level modern factory with annual production of 150,000 vehicles and a high-end Research & Develop center to develop localized products in Wuhan.
According to the company, Dongfeng Renault is strictly following the quality management standards of the Renault-Nissan-Mitsubishi Alliance and promoting innovation in technology. As the production process speeds up, the complaints rate for after-sales problems is lower than the average level in the auto market, it added.