Dongfeng Renault's dynamic new Kadjar model targets young buyers
By Cao Yingying | China Daily | Updated: 2018-12-03 13:20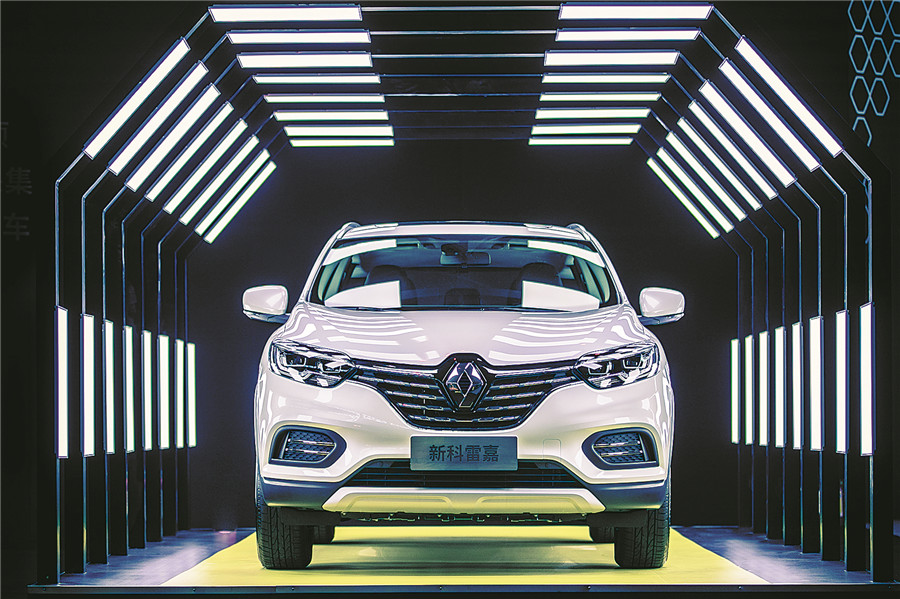 A series of strict performance tests and quality verification experiments were launched in the Wuhan plant as comprehensive test tracks were put into operation and the second phase of the technical center was completed.
Weng Yunzhong, executive vice-president of the company, said: "As a young joint venture, Dongfeng Renault relies on the experience of China's 40 years of reform and opening-up to face the opportunities and challenges of this important point of the auto industry."
This year, China's automotive market may see its first annual volume sales fall in more than two decades.
Laurent Diot, deputy general manager of the sales and marketing department of Dongfeng Renault, said: "Encountering this big challenge, we are still filled with vitality and fighting spirit."
This year, Dongfeng Renault is focusing on firming its foundation and plans to launch more products in the future, Diot added. Dongfeng Renault is also making an effort to enhance its brand influence in China.
Hong Hao, vice-president of Dongfeng Renault, said: "We will inherit the foundation of the 120-year-old French brand and endow it with Chinese characteristics."
One of the attempts is to cooperate with the Wuhan Marathon. As the title sponsor of the Dongfeng Renault Wuhan Marathon from 2016-18, Dongfeng Renault said it has striven to make the event a good platform to share its brand spirit and has decided to sponsor it for the next three years. In the future, Dongfeng Renault will create more interesting interactive experiences and pass on the concept of a positive and healthy lifestyle and a fearless approach to challenges, qualities which are advocated by the company.