US stocks surge after US-China trade tensions ease
Xinhua | Updated: 2018-12-03 23:53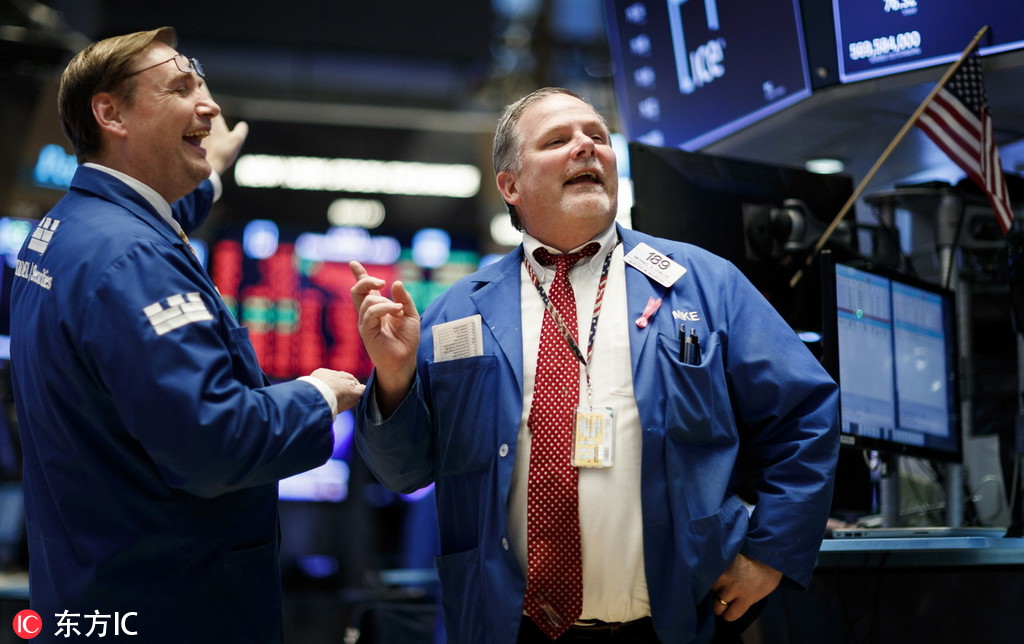 NEW YORK -- US stocks surged at the open on Monday after China and the United States agreed to take measures to ease trade tensions and maintain close contact.
Shortly after the opening bell, the Dow Jones Industrial Average was up 424.38 points, or 1.66 percent, to 25,962.84 The S&P 500 increased 39.06 points, or 1.42 percent, to 2,799.23. The Nasdaq Composite Index gained 152.73 points, or 2.08 percent, to 7,483.27.
During a working dinner held on Saturday in Buenos Aires, Argentina, the two leaders had positive and constructive discussions over trade and economic issues and agreed not to impose additional tariffs.
Stocks of Boeing and Caterpillar, companies with high overseas revenue exposure, rose 4.8 percent and 3.2 percent respectively.
Stock prices of chip makers that have operations in China and a large amount of their sales in the country also increased, with Advanced Micro Devices and Nvidia surging 7.82 percent and 4.85 percent respectively.