New York welcomes new consul
By KONG WENZHENG in New York | China Daily USA | Updated: 2018-12-04 05:06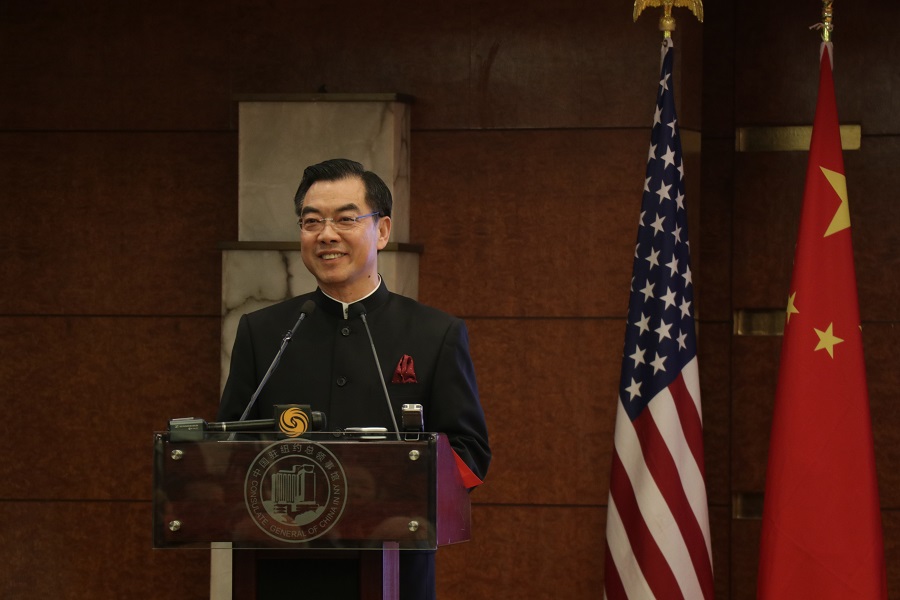 The major tasks for the Chinese consulate-general in New York are to keep facilitating bilateral ties between China and the United States and serve the overseas Chinese in the region, said the newly appointed consul-general in New York on Nov 29.
Huang Ping, the Chinese consul-general in New York who just started his term, made the remarks during a reception at the Chinese consulate. Several hundred guests, many of whom were from the local Chinese community or diplomatic circles, attended the event that was held to welcome him to his new post in New York.
With China and the US marching toward the 40th anniversary of their establishment of diplomatic relations, the two countries still share more common interests than differences, said Huang, and cooperation is the only course for the two sides.
He expressed his hopes of collaborating with the communities in his consular district to facilitate such cooperation.
With his consular district covering 10 eastern US states, which Huang called economic, financial, educational and cultural hubs, the veteran diplomat vowed to enhance interactions between the region and China at multiple levels.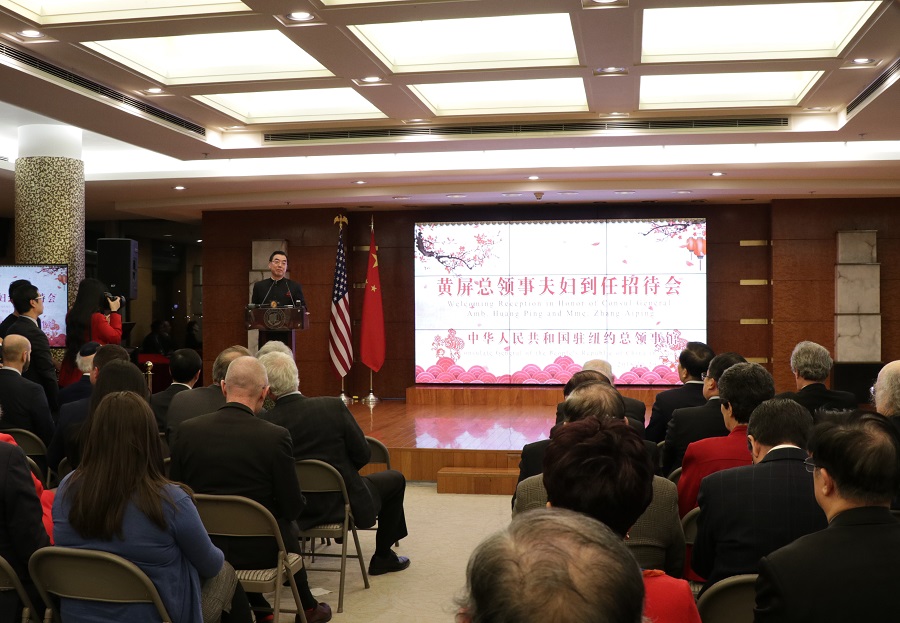 The region has long been developing solid ties and cooperation with China, Huang added, noting that over 1.25 million overseas Chinese live in the region and have long been cultivating friendship between US and China.
"I've been here for only 15 days and have already felt the immense hospitality shown by people from all walks of life," said Huang. "Most of the people here wish for a healthy and stable China-US relationship. I believe through joint efforts we could overcome any obstacles and keep our ties moving forward."
Among diplomats who came to welcome Huang was Nicholas Platt, who has served as US ambassador to multiple Asian countries and accompanied President Nixon on his historic trip to Beijing in 1972, a trip that marked the resumption of relations between the two countries.
While China and the US are facing some challenges as China develops to a global force, the two countries should choose to cooperate rather than focus on their differences, said Platt in his remarks at the event.
During the reception, Huang also thanked the local Chinese community for their support.
"We appreciate their hard work and their contributions to building connections between China and the US, and we will make sure to practice a human-centered policy in providing services to overseas Chinese," said Huang.