Iran vows to continue its missile tests
China Daily | Updated: 2018-12-04 11:07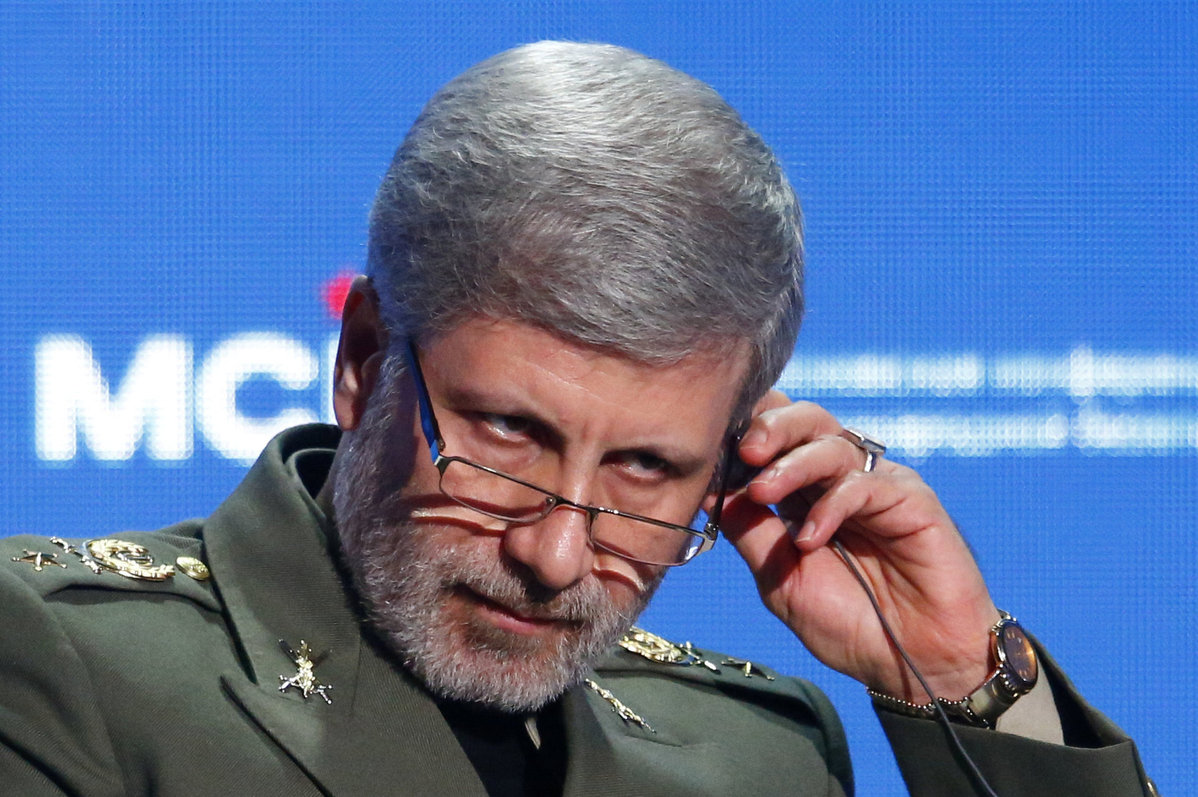 TEHERAN - Iran will continue to develop and test missiles in line with its deterrence policy despite adversarial positions taken on the issue by the United States, a spokesman of the Iranian Armed Forces said on Sunday.
"Missile tests and the overall defensive capability of the Islamic republic are for defense purposes and in line with our country's deterrence policy," Abolfazl Shekarchi said.
"We will continue to both test and develop missiles," he said, adding that "this issue is outside the framework of any negotiations and is part of our national security".
"We will not ask for any country's permission in this regard," he said.
Iran has assured countries in the region that the work on improving missile power does not hurt the interests of other countries, Shekarchi said.
"Such measures are only in line with boosting the country's deterrent and defense power," he added.
Shekarchi made the remarks in reaction to earlier remarks by the US Secretary of State, Mike Pompeo, who claimed that Iran's ballistic missile tests violated the United Nations Security Council Resolution 2231.
Pompeo said on Saturday that "the Iranian regime has just test-fired a medium range ballistic missile that's capable of carrying multiple warheads. This test violates UNSCR 2231".
"We condemn these activities and call upon Iran to cease immediately all activities relating to ballistic missiles designed to be capable of delivering nuclear weapons," he said.
Earlier, US National Security Adviser John Bolton tweeted: "Iran just test-fired a ... ballistic missile capable of reaching Israel and Europe. This provocative behavior cannot be tolerated."
In reaction, Iran's Foreign Ministry on Sunday dismissed as "ridiculous" the charges by Pompeo.
"Iran's missile program has a defensive nature and is designed based on the country's needs," Iran's Foreign Ministry Spokesman, Bahram Qasemi, was quoted as saying by the ministry's website.
"No resolution at the UN Security Council has banned Iran's missile program or missile tests."
The spokesman said Pompeo's remarks is "ridiculous since the United States refers to a resolution which not only has it violated by unilateral and illegal withdrawal, but by encouraging others to violate it, or even threatening them to punish" in case they remain committed to it.
UNSCR 2231 endorses the Joint Comprehensive Plan of Action (or JCPOA), the 2015 deal on Iran's nuclear program.
British Foreign Secretary Jeremy Hunt also said on Twitter that he was deeply concerned by "Iran's test-firing of a medium range ballistic missile. Provocative, threatening and inconsistent with UNSCR 2231".
US President Donald Trump pulled Washington out of the deal in May and reimposed sanctions on Teheran which had been removed under the deal.
Iran's Defense Minister, Amir Hatami, said on Sunday that the Islamic republic has become one of the world's missile powers despite tolerating severe Western sanctions over the past 40 years.
"Today, Iran is among the world's top powers in building missiles, radars, armored vehicles and unmanned aerial vehicles," Hatami told official IRNA news agency.
"Iran has managed to attain a very desirable and acceptable performance in the field of defensive products and the (Iranian) Defense Ministry has become self-sufficient in the defense industry despite tough sanctions by the arrogant powers in the past 40 years," he said.
XINHUA/REUTERS