Chinese medical team in Rwanda provide free health care to China-aid project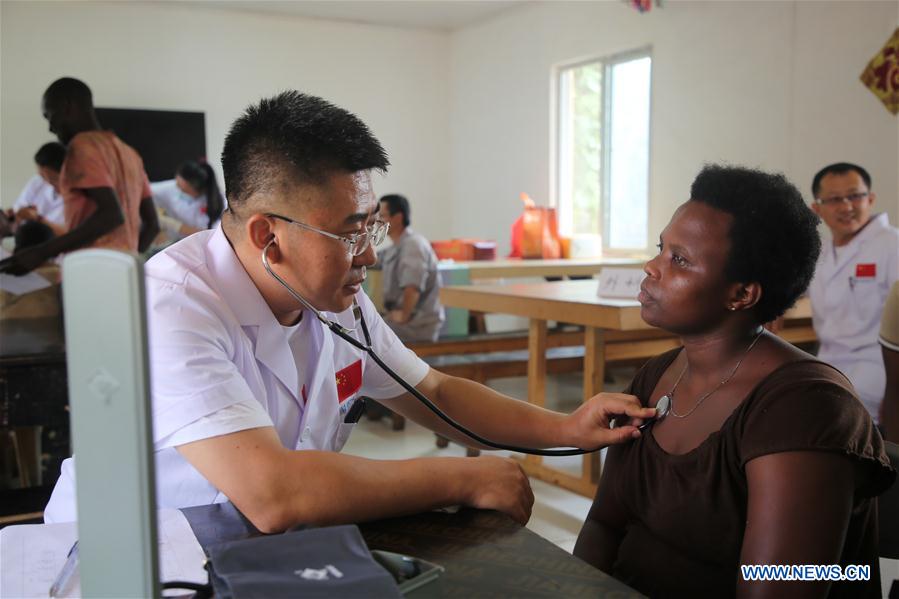 KIGALI - The 19th China Medical Team in Rwanda on Monday provide employees of a China-aid government office project with free health care service and knowledge about preventing infectious diseases.
Rwandan Government Administration Office Complex, being constructed by China's Top International Engineering Corporation from 2016, consists of the Office of Prime Minister with eight floors and wing buildings of ministries and commissions. The complex building is able to accommodate 1,100 people to work.