China Southern links to LA
By NA LI in TORONTO | China Daily USA | Updated: 2018-12-05 05:56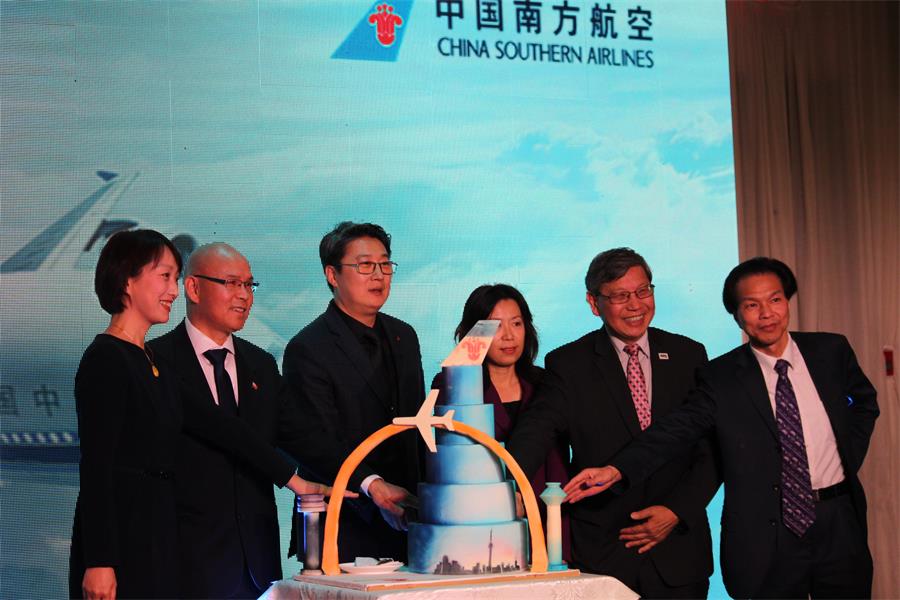 Non-stop service between Shenyang, a political, economic and cultural center in Liaoning province, and Los Angeles, the second-most populous city in the US, will be launched by China Southern Airlines on Dec 18.
This new route will be China Southern's eighth direct route to North America and the industry's first direct route from northeastern China to North America.
Li Xiaoguang, general manager of China Southern Airlines' Toronto office, made the announcement a reception in Markham on Friday night, one week before the two-year anniversary of the start of the carrier's Toronto-to-Guangzhou route.
"This historic day not only marks the launch of a new route, but also celebrates the two-year anniversary of the Toronto-Guangzhou route," Li said. "China Southern Airlines has always strived to be a world class airline with global competitiveness driven by the service idea of 'customers first'."
According to Li, the new route will be run with an Airbus A330. The 12-hour flight will depart from Shenyang Taoxian International Airport at 1:20 a.m. Beijing time every Tuesday, Thursday and Saturday, and arrive at Los Angeles International Airport at 9 p.m. local time. The return flight will leave Los Angeles at 12:40 a.m. local time and arrive in Shenyang at 5:10 a.m. Beijing time.
"This route is our first direct flight from North America to the three northeastern provinces of China. We hope the flight will help promote economic growth and cultural exchanges between the two sides, and build a bridge to link people closer together," said Hou Ming, head of China Southern Airlines North America.
China Southern Airlines' fleet has increased to more than over 800 aircraft, ranking it as the largest carrier in Asia and third-largest airlines in the world.
Since the airlines started operations in Los Angeles in 1997, continuous investment has been put into the North American region. Currently there are 110 flights per week between seven North American destinations (Los Angeles, New York, San Francisco, Vancouver, Toronto, Mexico City and Chicago) and China.
In July 2018, UK-based airline review consultancy Skytrax named China Southern Airlines the "World's Most Improved Airline".