Chinese guqin graces international musical instrument expo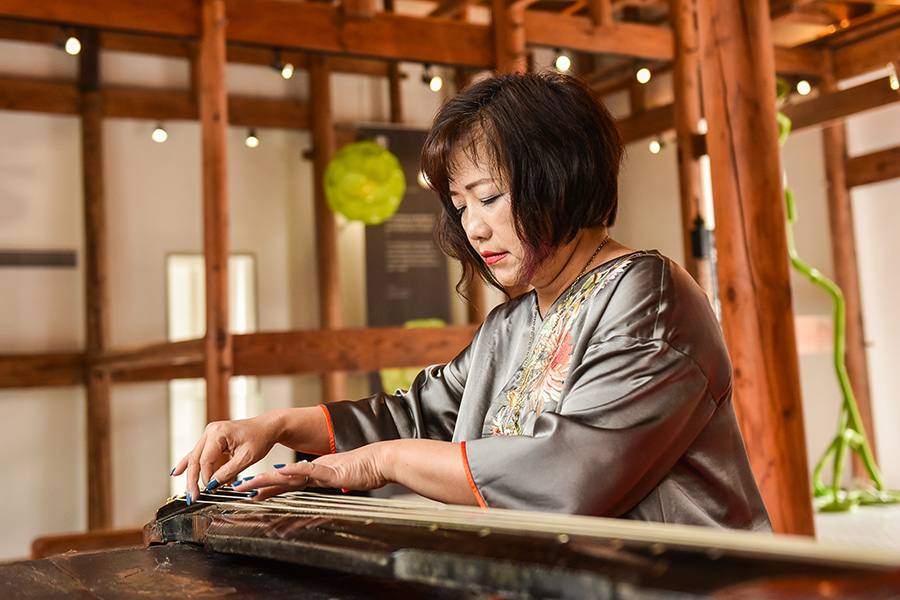 "This is a musical instrument that can be dated back to the Northern Song Dynasty (960-1127). The Chinese zither, or quqin in Chinese, is made by the traditional Chinese silk," said Zhao Jiazhen, a renowned Chinese guqin performer and musical instrument collector, adding that "and I truly hope that each listener can hear the sound that comes from a thousand years ago."
Renowned as the "world top-class guqin perfromer" by New York Times, Zhao played the classic masterpiece Pingsha Luoyan (平沙落雁) during the China International Musical Instruments Expo and the second Belt and Road Commercial and Cultural Exchange Forum held in Bengbu city, East China's Anhui province, from Dec 1 to 2.