Guardians of Dunhuang sought volunteers
By Zhao Xu | chinadaily.com.cn | Updated: 2018-12-05 17:42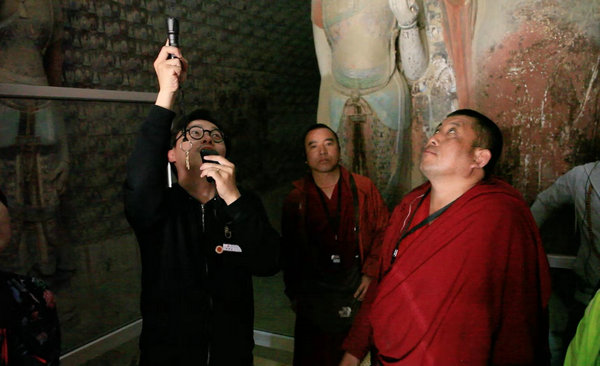 Want to get close to the millennium-old mural paintings of the Dunhuang Grottoes, and spend some hushed hours with these ageless works of Buddhist art?
Send your resume to applicationhk@mingdao.org.cn
With financial backing from the Bank of China (Hong Kong), Dunhuang Academy China, Shanghai Jiao Tong University and a number of other organizations, this is a rare opportunity to all around the globe who are willing to learn more about this UNESCO Cultural Heritage site.
Participants will share what they've learned with a broader audience on site during a period of 40 days starting May 1.
Ten applicants will be chosen, so competition will be tough. This is the project's second year.