The northern lights: Watch one of nature's wonders light the sky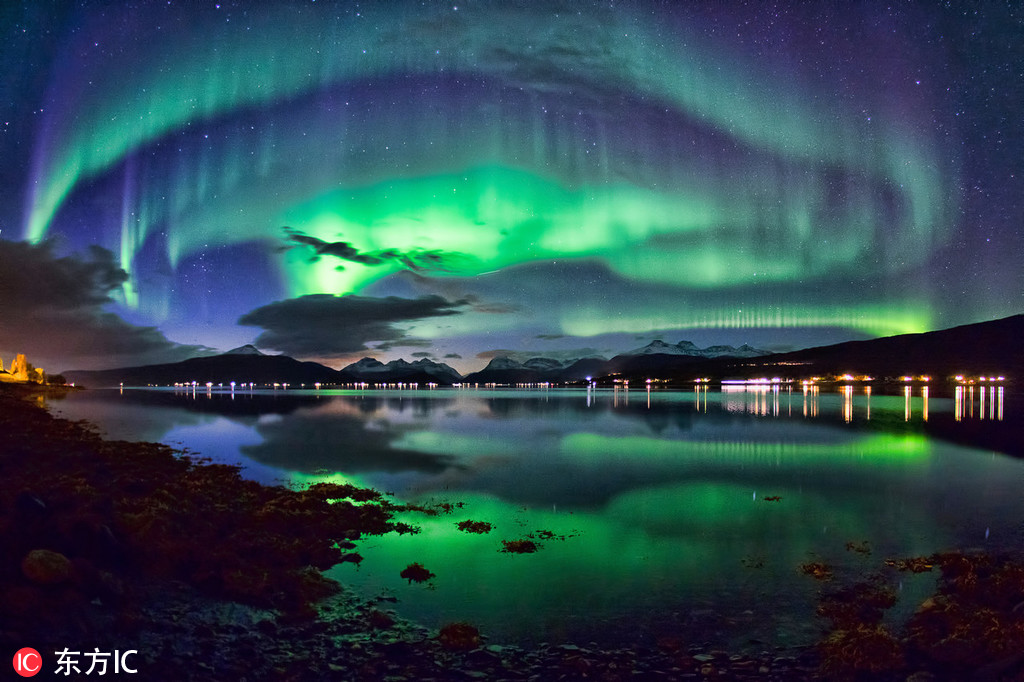 Here auroras hover above the rooftops of a small small Norwegian town. These photographs were taken in the village of Lodingen, Norway by Rune Nilssen.
The 47-year-old Norwegian nursery teacher wanted to capture the natural phenomenon above an urban setting.
"I wanted to capture the different shapes and colours of the auroras, as well as combining them with houses, streetlights and the general magic of nature," said Rune.