French president's office refuses to comment on Trump's mocking tweets
Xinhua | Updated: 2018-12-06 10:30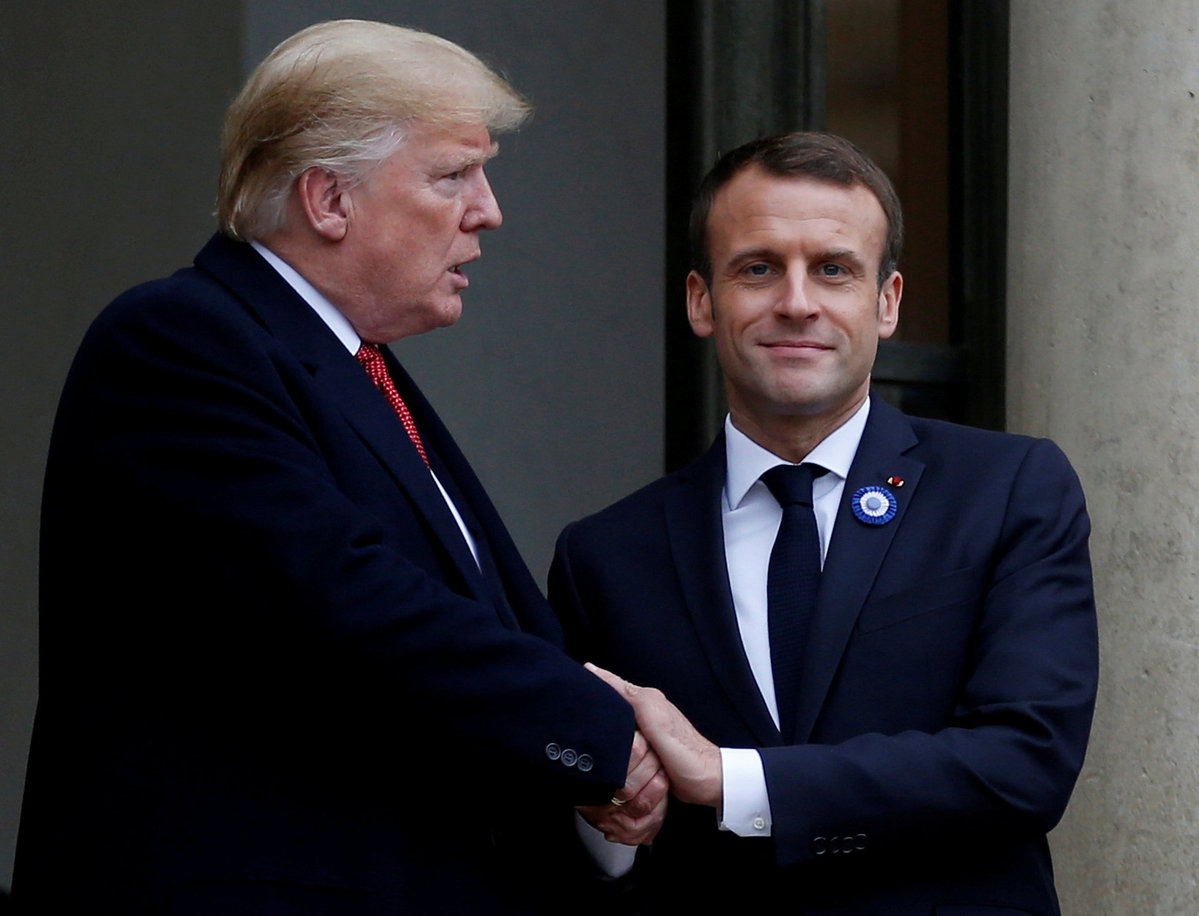 PARIS - French President Emmanuel Macron's office refused to comment on Wednesday on US President Donald Trump's tweets mocking Macron over his fuel tax U-turn, state-run France Info radio said.
Asked to comment, the Elysee said it had nothing to say about the tweets, the radio report said. "No comment," a source from the president's office was quoted as saying.
Late on Tuesday, Trump tweeted "I am glad that my friend Emmanuel Macron and the protestors in Paris have agreed with the conclusion I reached two years ago.
"The Paris Agreement is fatally flawed because it raises the price of energy for responsible countries while whitewashing some of the worst polluters," he added.
Trump's tweet came after Macron, who had pledged to "Make our planet great again," backed down on his plans to increase fuel taxes, which he said was necessary to promote the energy transition and protect the environment.
Macron's first retreat on a major policy move since taking power in 2017 came after protests across French cities, mainly in Paris, turned particularly violent over the weekend, with the Arc de Triomphe vandalized and avenues off the capital's Champs Elysees damaged.
In a recent television interview, the French president stressed that "I do not do policy or diplomacy via tweets." His comment came in response to Trump's series of tweets in November, in which he mocked Macron over his "very low" approval rating and criticized his recipe for Europe's defense cooperation and global trade.
"I will not have a debate with the president of the United States through tweets," he said, adding that Trump "is doing this for American politics."
Macron has made clear his differences with Trump notably on climate change, nuclear deals and nationalism. At the same time, he has developed a strong relationship with the US president at a time when many European leaders appear to be keeping a distance.