Hebei woman makes vivid dough sculptures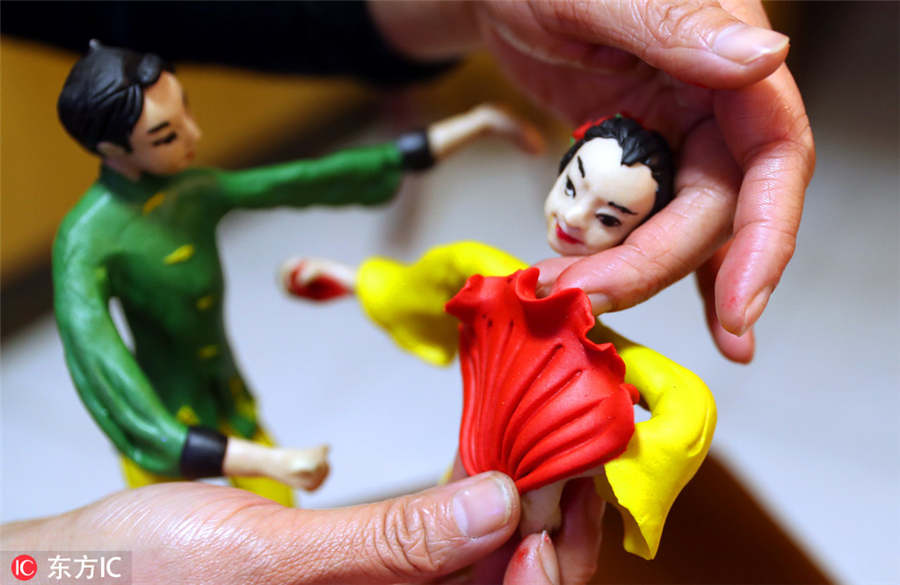 Du Lihua is 41 years old and moved to Nanzhang village, Jinxing county in Hebei province in 2001, when she started to learn the local dough modeling technique. With enthusiasm, Du has skillfully mastered the techniques of pinching, twisting, kneading and lifting in the process.
She has created many vivid dough sculptures with different themes. In 2016, one of Du's dough sculptures won an award at a folk art festival in Hebi city of Henan province. Du said she will try her best to pass down the craft.