Washington real saboteur of multinational system: China Daily editorial
China Daily | Updated: 2018-12-06 21:03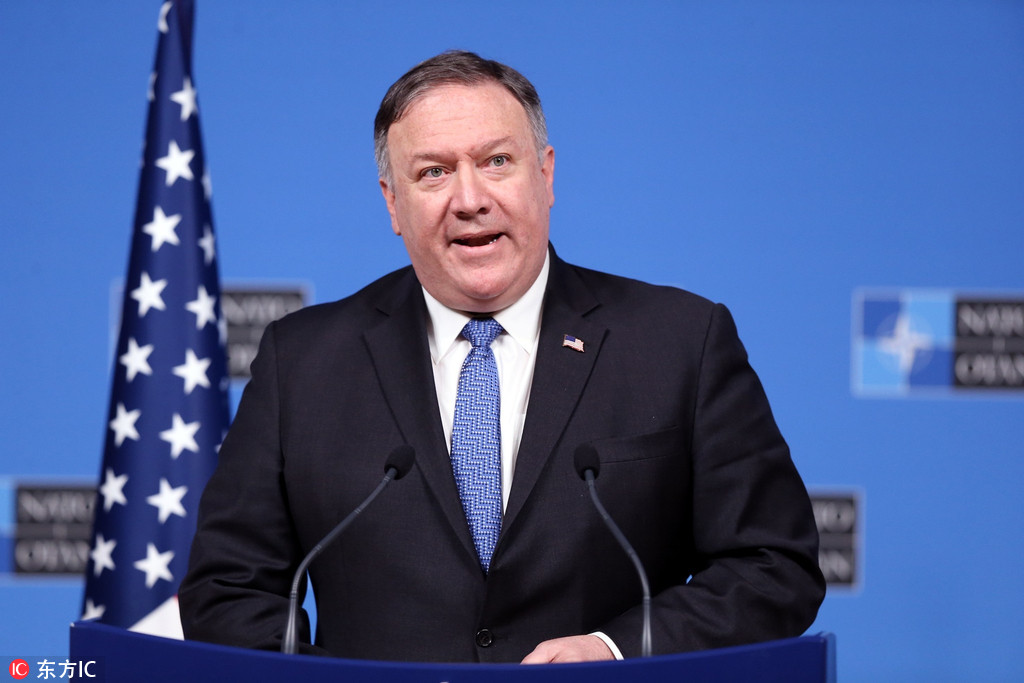 Unpersuasive as they were to both allies and non-allies alike, United States Secretary of State Mike Pompeo's China-related remarks in Brussels endeavored to inject some coherence into Washington's erratic foreign policy.
His remarks in a speech at the German Marshall Fund on Tuesday offer valuable insights into the White House's outlook on the present-day world.
As a spokesman for China's Foreign Ministry pointed out, Pompeo's identifying China as a "bad actor" sounded incoherent with the shared interest the Chinese and US leaders displayed in ironing out divergences. Let alone the near impossibility of rebuilding a world order excluding China, Russia and Iran, if not others.
Pompeo's address might sound laughable to some as Washington seemingly wants to isolate Beijing while it is constantly estranging itself from otherwise close allies and partners. Even as he tried to reassure US allies of Washington's credibility as a trustworthy partner, Pompeo again disparaged multilateral international institutions, from the United Nations to the European Union.
His accusations against China, from it allegedly taking advantage of loopholes in the World Trade Organization rules to "undermining" the international order, have been heard before and were made on the same shaky grounds. Beijing has come up with forceful and valid retorts, backed up with the evidence that it has faithfully honored its WTO obligations, and is an adamant defender of multilateralism as well as the post-war international order — both of which the Trump White House seems intent on sabotaging.
What Washington has done and is doing to the international order, as well as to Beijing, is there for everyone to see.
But the words Pompeo uttered in Brussels do mean something. When it comes to Washington's perception of China, Pompeo's statements share the same thread running through the US National Security Strategy and National Defense Strategy reports and US Vice-President Mike Pence's earlier speech berating China.
They do not appear in official agreements. They may even contradict White House announcements. Even the US president's tweets. But they do mean things. They point to an unspoken turn in US foreign policy thinking featuring unprecedented vigilance against China. A shift that will have lasting impacts on the US' China policy and China-US relations.
If Washington does manage to portray Beijing as bending or rewriting international rules against US and Western interests, and hence attempt to "rebuild" an international order that seeks to exclude China, a standoff will be difficult to avoid.