UK's summer heat wave due to climate change
By Jonathan Powell in London | China Daily UK | Updated: 2018-12-06 23:05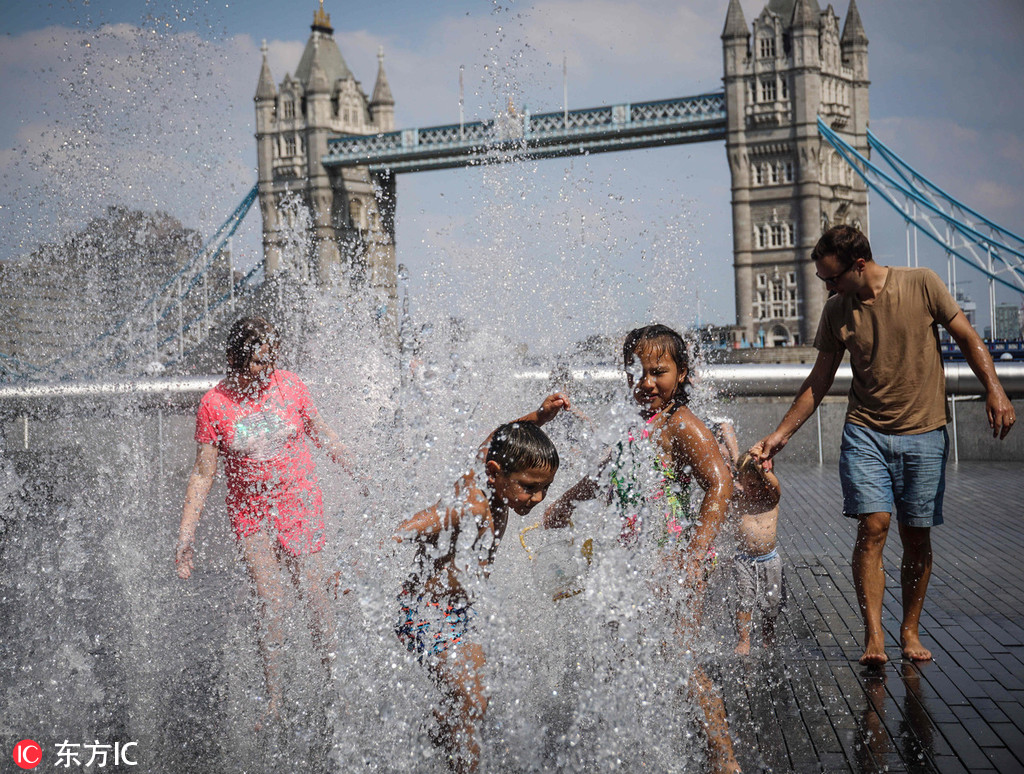 Human-induced climate change has made the 2018 record-breaking UK summer temperatures about 30 times more likely than it would be naturally, according to a Met Office study.
Announcing their findings at global climate talks in Katowice, Poland, UK Met Office researchers said that the impact of global warming on the hot summer were significant.
"Climate change has made the heatwave we had this summer much more likely, about 30 times more likely than it would have been had we not changed our climate through our emissions of greenhouse gases," said Professor Peter Stott, from the Met Office who carried out the analysis.
"If we look back over many centuries, we can see that the summer like 2018 was a very rare event before the industrial revolution when we started pumping out greenhouse gases into the atmosphere."
The researchers say that in a world without warming the chances of having a heatwave are around 0.4 percent every year. Climate change has tipped the odds significantly to around 12 percent every year. The historical record, they argue, strengthens their case.
"We have observational information in England going right back to 1659 and if you look at the period before we really started to affect our climate there was only one summer in 1826 that was warmer than 2018, in that whole 200 years of data there was only one year as warm as this, so that really bears out what we are saying," said Stott.
The blazing summer of 2018 was the joint warmest for the UK,
It tied with 1976, 2003 and 2006 for being the highest since records began in 1910.
The steep temperatures that sustained across most parts of the UK, peaked on July 27 when 35.6C was recorded at Felsham in Suffolk.
Now researchers have analysed the observed data using climate models that can simulate the world with or without the impact of fossil fuel emissions.
A number of recent studies have underlined the scale of the impacts that the burning of fossil fuels are having on the climate. Concentrations of carbon emissions reached a new record high this year according to a study from the World Meteorological Organization (WMO).
Just yesterday, the Global Carbon Project showed that CO2 emissions in 2018 were projected to rise almost 3 percent, much to the concern of researchers.