Japan's last pager service ends after 50 years
By WANG XU | China Daily | Updated: 2018-12-07 09:11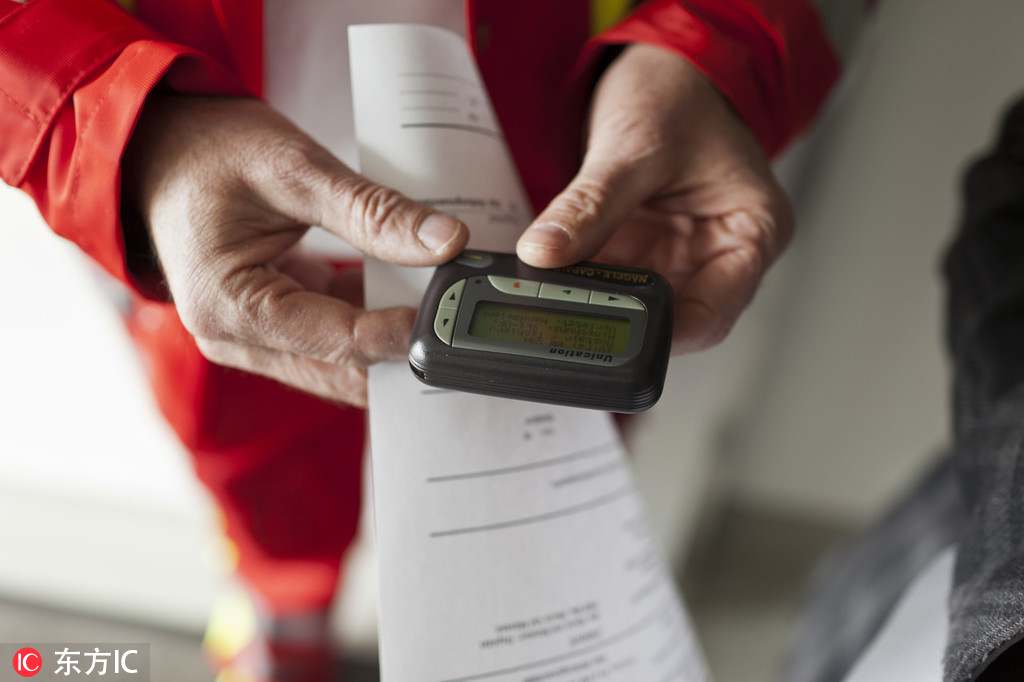 The end of the pager era is nigh in Japan after five decades as the country's last provider announced on Monday that it would be scrapping its service next year.
Tokyo Telemessage, the only beeper company left standing, said in an online statement on Monday that it will terminate its service to Tokyo and three neighboring regions on Sep 30.
Describing the move as "very regrettable", the statement said: "Pagers were once a huge hit, ... but the number of users is now down to 1,500."
Hidetoshi Seino, president of TT, said the company, which stopped making pagers 20 years ago, is planning to start a new radio service using frequencies allocated for pagers and it will still provide regional governments with information for natural disaster relief.
Beepers was invented by Alfred Gross in 1949 and was used the following year for the first time in New York.
Telephone Public Corp, which later became Nippon Telegraph and Telephone Corp, introduced the pager system to Japan in 1968, with strong demand from hospitals, business and government offices.
In its heyday, the number of subscribers of pagers-known as "poke-beru" (pocket bell) in Japan-had reached 10 million in the country by 1996, helped by its popularity among female high school students due to the text messaging functions, Mainichi said.
At break time, long queues of high school girls would form lines for public phones as they frantically punched in numbers which were then converted into short messages to classmates and boyfriends.
Consigned to the dustbin
Similarly, China saw its peak in 1998, with the number of pager users around the world at more than 65 million.
But mobile phones soon consigned pagers to the technology dustbin, with China stopping its service in 2007, while there has been a drastic decline in customers in most parts of the world which used to have booming markets.
Visitors to Japan may find the country's obsession for outdated technology bizarre as it is also the land of futuristic gadgets.
For example, TV footage captured Japanese Prime Minister Shinzo Abe still using a flip phone to receive information, while Yoshitaka Sakurada, the country's cybersecurity minister, made international headlines last month when he admitted he had never used a computer.
Also in Japan, faxes are still routinely used as a method of communication.
AFP contributed to this story.