When sci-fi is child's play
By Yang Yang | China Daily | Updated: 2018-12-07 09:14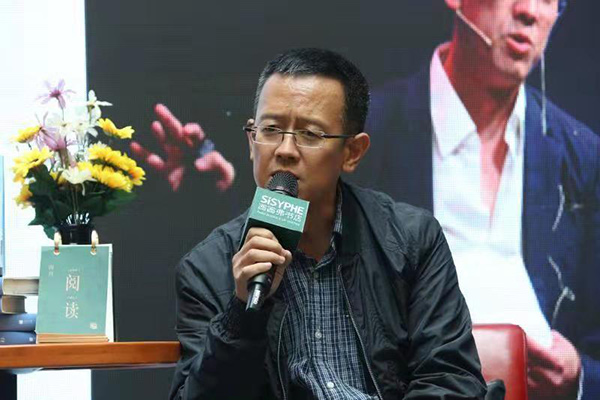 Commenting on Liu and Han's works, Dai says they represent two different aesthetic styles and directions in sci-fi writing.
Liu's fiction is more of practical writing based on imagination, but Han writes more to explore the humans' inner world when confronted by the unknown universe, the changing reality or the uncertain future, Dai says.
"Especially about people's anxiety about the world that keeps being transformed fast by information technology, artificial intelligence, bioscience and virtual reality," Han says.
Liu has earlier expressed his worries about this trend of "inward exploration" in sci-fi writing.
"Currently sci-fi writers around the world tend to explore humans' inner world rather than outer space like people did during the golden period from the 1930s to the '70s, when science fiction was optimistic, enterprising and open-spirited. Sci-fi's inward-looking tendency reflects the situation of human civilization. In the 1960s, we landed on the moon but since then we have not moved forward much. We don't go to the moon anymore. In contrast, the fastest-developing technology, information technology, is an 'inward' one.
"Soon the day will come when we will need only to spend our life in a room without any difficulty. With VR, we can experience the world without stepping outside the door. The whole human culture will become more and more inward. If stars or space are experienced through VR, why should humans take risks to explore them any further? The new-generation of sci-fi works mirror such a trend.
"As a sci-fi writer, although the future has many possibilities, if it does not include interstellar travel, no matter how prosperous the Earth is, it's a dark future to me," Liu says.
Contact the writer at yangyangs@chinadaily.com.cn