Former President George H.W. Bush laid to rest in Texas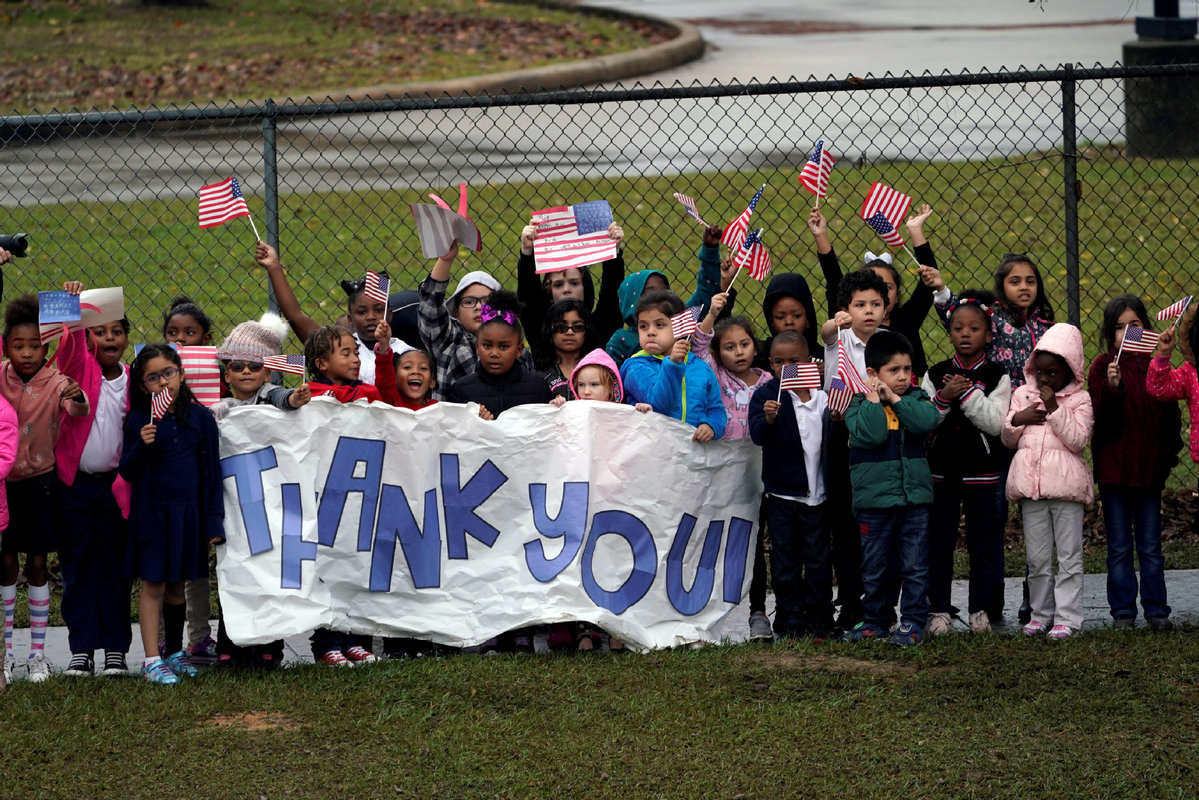 COLLEGE STATION, Texas - Former US President George H.W. Bush was laid to rest at his presidential library in College Station, Texas, on Thursday, following funeral services at his longtime church in Houston.
Bush's casket traveled in a special train car about an hour northwest from Houston to College Station and was then carried to the gravesite behind his library by a military honor guard, in a ceremony overseen by his son and former President George W. Bush.
Bush, the 41st US president, died last week in Texas at 94. His remains were flown to Texas on Wednesday following a state funeral at the Washington National Cathedral attended by President Donald Trump, the four living former presidents and foreign leaders.
"The memorial was a beautiful tribute to President Bush's extraordinary life and a noble legacy to public service," Trump said at a Hanukkah reception at the White House on Thursday. "He was a wonderful man. We will always remember this great statesman and beloved American patriot. He really was very special."