Mead Johnson aims to boost infant nutrition in poor areas
chinadaily.com.cn | Updated: 2018-12-07 14:00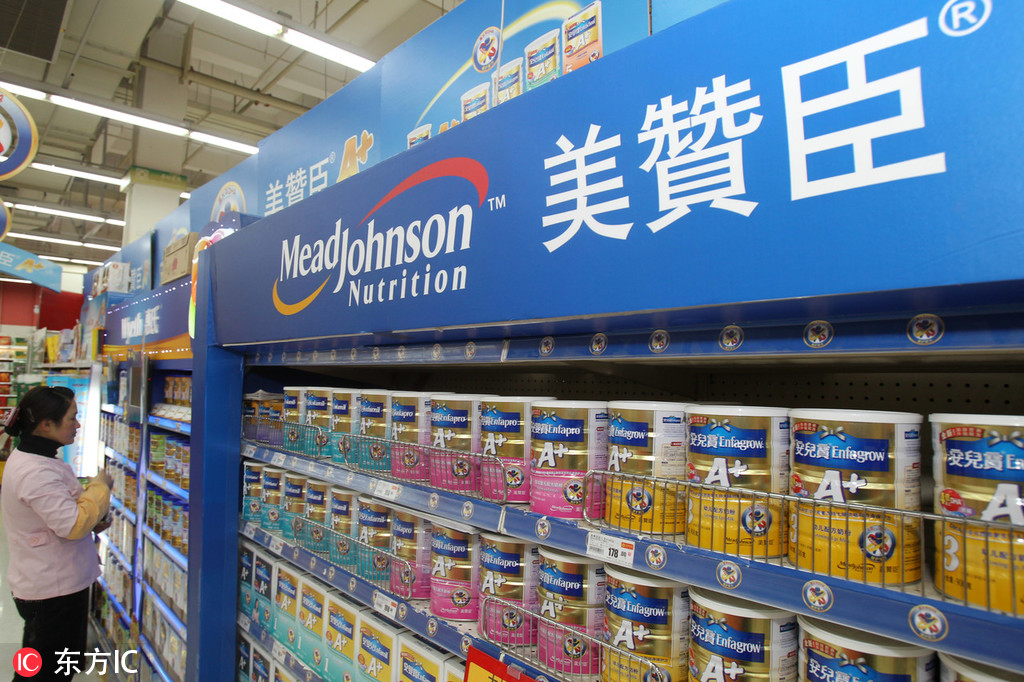 Mead Johnson Nutrition, a leading company in infant and children's nutrition, will launch a project to improve the health conditions and infant nutrition in poverty-stricken areas in China, according to the company's top management.
The company will collaborate with the China Children and Teenagers' Fund to jointly intervene in the problem of infant developmental retardation in China, planning to provide nutrition education programs for over 5,000 grassroots medical workers and seeking to help over 10,000 pairs of mothers and children in the next three years, the company's statement said.
"As the world is becoming more digital and smart, we want to build a new model of cooperation with our partners to provide integrated customer experiences and value-added services to our clients in China," according to Enda Ryan, CEO of Reckitt Benckiser Health division Greater China.
Acquired by Reckitt Benckiser in 2017, Mead Johnson Nutrition has been dedicated to providing innovative products that meet the nutritional needs of infants and children, he said.
Malnutrition has always been a hindrance to the development of the economy and population in the world, he said. There were 151 million children that suffered from delayed development in 2017 across the world, according to statistics from the Food and Agriculture Organization of the United Nations.
"Our goal is to significantly reduce the infant developmental retardation rate in China," said Rakesh Kapoor, CEO of Reckitt Benckiser Group. "It means more children in poor areas will be able to realize their full potential in the future.
Fan Hang contributed to this story.